Baldwin Hardware Launches Design Competition for 70th Anniversary Knob
---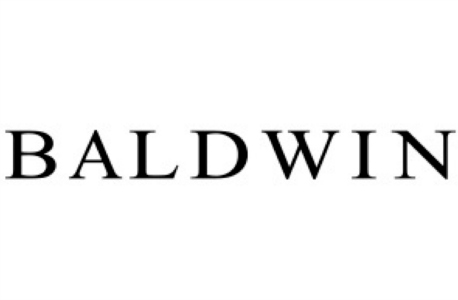 October 9, 2015
Baldwin Hardware, a brand of the Hardware & Home Improvement (HHI) division of Spectrum Brands Holdings (NYSE:SPB), announced a design competition in which designers can submit designs to create the company's 70th Anniversary Commemorative Knob. 
The competition, titled the Baldwin "70 Years Bold" Design Competition, is one of many activities Baldwin is launching to celebrate its upcoming 70th Anniversary. The winning design will be produced by Baldwin's ID team and unveiled as Baldwin's 70th Anniversary Commemorative Knob in Las Vegas in January 2016. The winner will receive $10,000 in Baldwin product and two trips: one to Las Vegas to unveil the knob and one to Beverly Hills to attend Baldwin's 70th Anniversary Gala.
"Baldwin is embarking upon a signature year as we celebrate our 70th anniversary," said PJ Rosch, brand manager of Baldwin Hardware. "We have many exciting initiatives taking place throughout the year, and this design competition kicks it off in style. The community of architects and designers with whom we work inspires us every day. We are excited to see their ideas for our 70th Anniversary Commemorative Knob come to life."
Through October 30, 2015, interested designers and architects can enter the competition by uploading their design to www.baldwinhardware.com/design-competition. One winner and three honorable mentions will be selected based on creativity, quality of design submission, originality and the story behind the design. 
Baldwin also recently announced the members of the Baldwin Design Council—an advisory board of architects and designers sharing ideas and shaping the future of design. The inaugural Baldwin Design Council consists of 25 members who will serve a two-year term through August 2017. The members of the Baldwin Design Council are:
Stuart Cohen of Cohen & Hacker Architects LLC
Tyler Engle of Tyler Engle Architects
Lisa Frantz of Marks & Frantz
Christine G. H. Franck of University of Colorado Denver, College of Architecture & Planning
Sheldon Harte of Harte Brownlee & Associates 
Clifford Horsak of HKS Inc.
Amy Janof of Janof Architecture
Kirsten Kaplan of Haus Interior Design
Eric Keune of Skidmore Owings & Merrill LLP   
Dale Kolbeck of Architectural Homes by Anders Inc.
Carol Kurth of Carol Kurth Architecture + Carol Kurth Interiors
Brendan Kwinter of Kwinter & Co. Interior Design
Jason McHugh of Smiros & Smiros Architects LLP
Rosemary McMonigal of McMonigal Architects
Melissa Morgan of Melissa Morgan Design 
Nicholas Roarike Moriarty of Nicholas Moriarty Interiors
Sandra Nunnerley of Sandra Nunnerley Inc.
Gregory Palmer of Harrison Design
Ellen S. Perko of Childs Bertman Tseckares Inc.
Holly Hollingsworth Phillips of The English Room
Tina Ramchandani of Tina Ramchandani Creative
Carmiña Roth of Carmiña Roth Interiors, LLC
Vani Sayeed of Vani Sayeed Studios
M. Grace Sielaff of M. Grace Designs, Inc.
Diana Walker of Diana S. Walker Interior Design