Call for Entries Announced for Tile of Spain Awards 15th Edition
---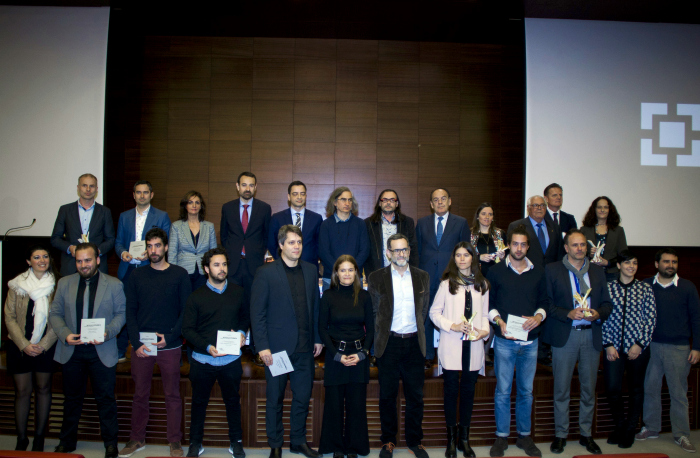 August 4, 2016
Tile of Spain, the international brand representing 125 ceramic tile manufacturers belonging to the Spanish Ceramic Tile Manufacturers' Association (ASCER), has announced an open call for 15th Tile of Spain Awards competition. The awards honor international excellence in projects with Spanish ceramic tile in three categories: Architecture, Interior Design and Degree Project in Architecture.
A jury of recognized international architecture and design professionals will judge the awards. Presiding over the 15th edition panel of jurors is Portuguese architect Gonçalo Byrne, winner of numerous accolades, including the Gold Medal of the French Academy of Architecture and Rome's Piranesi Award. The jury includes:
Elisa Valero – professor at the Granada School of Architecture
Iñaqui Carnicero – visiting lecturer at Cornell University and organizer of the Spanish Pavilion exhibition at the XV Venice Biennale
Nani Marquina – a highly-acclaimed designer and president of the Professional Design Association
Nuno Brandão Costa – a Portuguese architect who has collaborated with a large number of exhibitions and events including the Venice Biennale
Ramón Monfort – founding member of the Ceramic Design Centre, chairman of the Castellón Architects Professional Association and dean of Valencia's Official Professional Architects Association
Ricardo Sánchez Lampreave – a lecturer at various architecture schools and universities, organizer of a number of exhibitions and an editor of architectural journals.
The ultimate aim of the Tile of Spain Awards is to promote the global use of Spanish ceramic tiles in architecture and interior design. Registration is now open, and the deadline for submitting entries is October 22, 2016. The main requirement to participate is that the projects use ceramic tiles made in Spain.
The Tile of Spain Awards have a total prize fund of €39,000, which will be divided among three categories. The two main categories of Architecture and Interior Design are awarded cash prizes of €17,000 each. Honorable mentions may also be given in both of these categories, according to the consideration of the jury. The third category, Degree Project, is aimed at students of architecture, and is awarded €5,000.
Complete competition rules and entry form are available at www.tileofspainawards.com.
In the 14th edition of the Tile of Spain Awards, the Architecture award went to Carmen Martínez Gregori, Carmel Gradolí Martínez and Arturo Sanz Martínez for their project entitled "A Multipurpose Teaching Hall at the Gavina School" (Picanya, Valencia). The Interior Design award was given to El Equipo Creativo studio for the "Blue Wave Cocktail Bar" (Barcelona) project.