Call for Entries for ICFF Studio 2016
---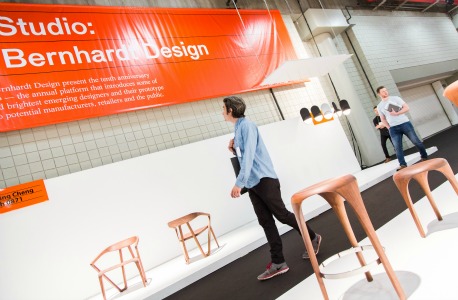 December 18, 2015
Bernhardt Design and Emerald Expositions team up annually to present ICFF Studio each May. This scholarship program is a juried competition created as a platform for young designers to showcase their existing prototypes to manufacturers, retailers and the media. 
To be eligible to enter the competition, the designer must have a working prototype that is not currently in commercial production. Entries are judged on the design aesthetics, ability to be economically mass produced, marketability and commercial viability. Each year, up to 12 designers are selected from the pool of applicants who successfully meet these guidelines and will be awarded a $1,000 American Express card. The participants' individual display booths are created by New York design studio, Truck, at ICFF in New York City, May 14 – 17, 2016. 
Submissions are due by January 31, 2016 and can be made at http://www.icff.com/show/icff-studio-online-entry-form/.