Despite a Hurricane, Attendees Turned Out in Force to Experience the First Annual ICFF Miami
---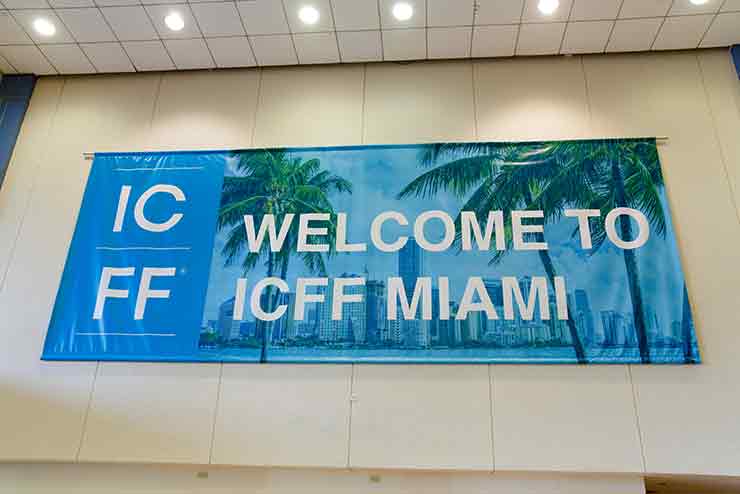 October 13, 2016
ICFF, North America's largest and most prestigious series of design events for interiors, is proud to announce that its exhibitors, partners and staff are safe after its first annual ICFF Miami saw a successful turnout of over 1,600 attendees, with over 4,000 pre-registered attendees on October 5 at the Miami Beach Convention Center.  Due to the overwhelmingly positive feedback, ICFF is delighted to announce it will return to Miami October 3-4, 2017.
ICFF's Miami debut coincided with the effects of Hurricane Matthew in Southeast Florida on October 6. The show management team fully cooperated with the Miami Beach authorities and first responders. In an effort to ensure the safety of everyone involved, ICFF Miami operated on a normal schedule on October 5, but did not re-open for day two on October 6.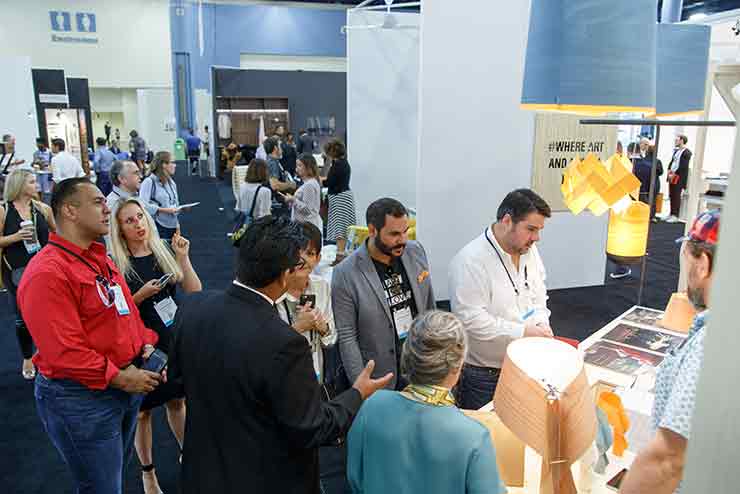 "Most importantly, we're relieved that our exhibitors, partners, staff and guests are safe," said Kevin O'Keefe, ICFF event director. "I couldn't be more proud of our team's efforts in Miami. We exceeded our goal with over 4,000 pre-registered attendees and saw a busy show floor on opening day. I look forward to continuing on this success next year when we kick off ICFF Miami 2017."
"The inaugural ICFF Miami event was a stunning success. No one knew what to expect with Hurricane Matthew bearing down on us – but we could not be happier. Literally hundreds of architects, designers, luxury developers, and high end retailers from Miami, the US and Latin America crowded the aisles. We had many great, high quality meetings," said Anton Vanderlande, export manager of Artifort, an ICFF Miami exhibitor.
The Italian Trade Agency (ITA) in Miami partnered with and supported the first edition of ICFF Miami in collaboration with Confartigianato, CNA and Artex. For the third time at an ICFF in the US, ITA Miami presented The Italian Luxury Interiors Pavilion, a 1,400 square foot exhibition designed to recreate the glamour setting of refined Italian luxury lifestyle as depicted by eight selected Italian companies representing the very best in the sectors of lighting, furniture, textiles and giftware.
As a key partner, ITA supported the inaugural ICFF Miami with an intense promotional campaign in traditional and digital media that included top magazines, brochures, and exhibitor video interviews posted on one of the most prestigious channels in the sector. In addition, ITA provided Italian wine tasting on the show floor and a gala networking dinner for 150 VIP architects, designers, developers and importer/distributors.
"ITA Miami is pleased to announce that in spite of the threat of Hurricane Matthew, our exhibitors reported excellent attendance and a very productive first day. We are looking forward to supporting the second larger edition of ICFF Miami when it returns October 3-4, 2017 to the Miami Beach Convention Center," reported Martina Maione, marketing officer, Italian Trade Agency, Miami.
ICFF Miami 2016 marks the first time the legendary design event brand has extended its presence beyond New York.  This inaugural show succeeded in bringing luxury global designers, architects, developers, high end showrooms and retail influencers together in Miami to celebrate what has become a leading U.S. market for affluent residential development.