ICFF Miami Announces Opening Night Reception at Luminaire Lab
---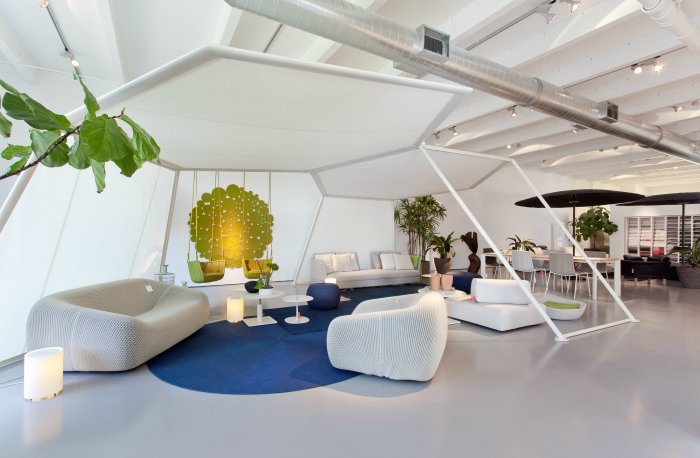 August 25, 2016
ICFF, the North American series of design events for interiors, will host its ICFF Miami 2016 opening night reception at Luminaire Lab, 3901 NE 2nd Avenue, Miami, Florida in the heart of Miami's Design District, October 5 from 6:30 to 9 p.m.  After day one of the show comes to an end, exhibitors, attendees, media and partners of the inaugural ICFF Miami are invited to celebrate the city's rich design culture and toast to ICFF's established presence in a leading residential design market.
Attendees and exhibitors can RSVP for the opening night reception during registration at www.icffmiami.com or while at the show. Tickets are complimentary and include refreshments and hors d'oeuvres.
"We're thrilled to be hosting our first ICFF Miami opening night reception in Luminaire's remarkable design district showroom," explained Kevin O'Keefe, ICFF event director. "It's the perfect venue to celebrate modern residential design and toast to our industry coming together Miami."
Day one of ICFF Miami runs through 6 p.m., concluding with the Editor's Awards presentation on the stage from 5 to 6 p.m. Beginning at 6:15 p.m., ICFF Miami will provide shuttle service to and from Luminaire Lab. Shuttles will depart from the main entrance of the Miami Beach Convention Center and run throughout the event. The Luminaire Lab showroom is located just over five miles from the convention center in Miami's Design District.
Luminaire's Miami Design District showroom, Luminaire Lab, is a 15,000-sq.-ft. experiential showroom featuring innovative modern and contemporary design elements for the home. This fall, Luminaire will showcase GlasLove, the fourth edition of its philanthropic auction series featuring prototypes, one-off and limited edition designs by some of the world's most renowned designers to raise funds for and awareness of cancer research. The exhibit will be on display during the ICFF Miami opening night reception. More information on this innovative design auction can be found at www.luminaire.com/glaslove.
Registration is now open for ICFF Miami, taking place October 5 & 6, 2016 at the Miami Beach Convention Center. Attendees and press can register at www.icffmiami.com.