Arborite and Wilsonart Partner to Support Save a Sample!
---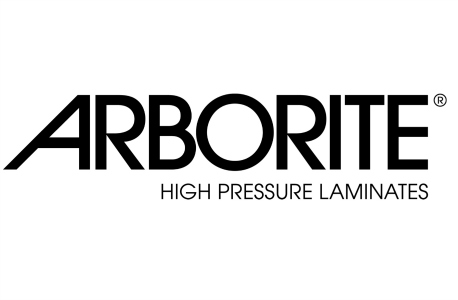 November 18, 2015
Arborite, a manufacturer of high-pressure laminate, and Wilsonart, a manufacturer of decorative engineered surfaces for more than 50 years, today announced their combined sponsorship at the platinum level of the Save a Sample! program. Save a Sample! provides a second life for unused brochures, samples, fabrics and finish cards by delivering them to design schools and students for use in their projects and design work. Arborite and Wilsonart's combined platinum level sponsorship aids Save a Sample! in its mission to continue to help budding designers as well as the environment.
"Arborite and Wilsonart are constantly producing fresh collections and sending out new samples," said Teresa Gentile, marketing director at Arborite. "Through Save a Sample!, we are able to ensure that outdated materials go to a good home, exposing design students to these fantastic products as well as reducing waste and unused material."
This is Arborite's first year participating in the Save a Sample! program, which newly expanded to Canada in 2014. Wilsonart has supported the program for more than five years.  
"Wilsonart and Arborite are brands for whom sustainability and environmental awareness is always top-of-mind," said Suzanne Swift, Save a Sample! founder. "This is a natural partnership for us, and we're excited to expand to the Canadian market with their support."
Since its inception, Save a Sample! has led to thousands of pounds of materials being donated by some of the busiest design firms. Materials are delivered to design schools with the help of furniture dealers. As a result, students have a much richer set of resources to choose from as they grow their design skills.