Architect Dan Brunn Creates Interactive Caesarstone Booth for KBIS
---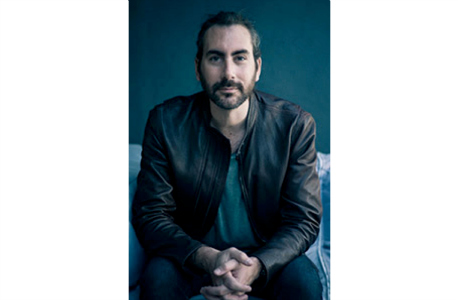 December 17, 2015
Award-winning architect Dan Brunn, AIA, Principal of Dan Brunn Architecture, has joined forces with Caesarstone to create the interactive booth at the upcoming Kitchen and Bath Industry Show (KBIS) 2016. During the course of the show, Caesarstone will celebrate its newest colors throughout the space along with a media bar, informative presentations, a full kitchen featuring a chef and barista, meeting spaces and much more in the booth. Caesarstone will continue its long-standing partnership with BSH and feature Thermador kitchen appliances throughout the space.
The booth design showcases Caesarstone slabs in a new way and celebrates the latest colors on a large scale. There are large 4-ft. by 8-ft. panel walls that fan out on the main circulation artery of the exhibition space, and curving walls undulate and turn to form individual spaces within the 3,000-sq.-ft. area.
"Displaying the new colors in an innovative way was my inspiration," said Brunn. "I wanted the stone to appear lightweight and really showcase the celebration of new colors. This booth is unconventional by having a core surrounded by a delineated boundary. Typical booths are more open and don't create a strong visual presence; I wanted to create separate spaces and a strong visual image for the brand."
Show attendees can see the new Caesarstone colors at KBIS from Jan. 19-21, 2016 in Las Vegas during Design & Construction Week. Brunn will be at KBIS for a special presentation in the Caesarstone booth on Jan. 20.