Artisan Group Adds Members in Tupelo & Amarillo
---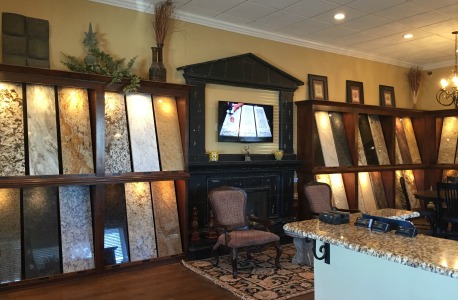 March 10, 2016
Premier Countertops in Tupelo, Mississippi, and Adobe Walls Stoneworks in Amarillo, Texas, have been selected as the two newest members of the Artisan Group, a national organization of independent countertop fabricators. The group offers its own brands of premium countertops including Aventine Quartz, Artisan Stone Collection granite and marble, Saratoga Soapstone and Heritage Wood. Aventine Quartz is a brand new product line, exclusive to Artisan Group members. 
"I first became interested in joining the Artisan Group a few years ago because these guys are a group of elite fabricators that set themselves apart from the rest of the industry," says Brian Waddell, owner of Premier Countertops. "I knew several of the current members, and after meeting the Artisan Group leadership, I knew that I wanted to become a member. Premier focuses on quality and craftsmanship, which leads to happy customers, and is a great fit for the Artisan Group mentality."
Premier Countertops opened its fabrication facility in January 2006 in Tupelo, and has since expanded its reach throughout Mississippi and into Tennessee, Alabama and Arkansas. Founded by Brian Waddell, the company sells to both wholesale and retail customers from two retail showroom locations. 
"Adobe Walls Stoneworks is committed to our customers and our employees by doing everything in-house, utilizing state-of-the-art equipment and having a strong commitment to the environment," says owner Justin Howe. "Just like Artisan Group has surpassed industry standards for countertop fabrication safety, operations and quality, we have done the same at Adobe Walls, and knew this group would be a good fit for our company."