BlueStar Announces First Annual Kitchen Design Competition
---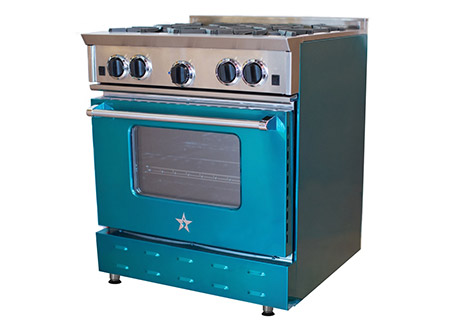 April 6, 2015
BlueStar has announced its first Kitchen Design Competition to honor design professionals who incorporate BlueStar products into their kitchen designs.
One grand-prize winner will receive BlueStar appliances for their home kitchen, the title "BlueStar Kitchen Designer of the Year" and a trip to New York City for the 2016 Architectural Digest Home Design Show. Six regional winners will also be named.
"With our distinctive combination of restaurant-grade performance and unrivaled customization options, including 750+ colors and finishes, BlueStar offers trade professionals truly unique options for clients looking to create custom kitchens," said Eliza Sheffield, BlueStar vice president of marketing.
A panel of judges, led by interior designer Eric Cohler, will determine the winning entry. Cohler is known for mix of classical and contemporary styles – enhanced by jolts of unexpected color and pattern. When asked why focus on kitchen design, Cohler explains: "It's the heart of the home, traditionally the gathering place. I like a space where you can cook, work, play games and really just live. I think it should be the most welcoming room in the house that reflects your own unique personality."