Canyon Creek Cabinet Company Breaks Ground on Addition
---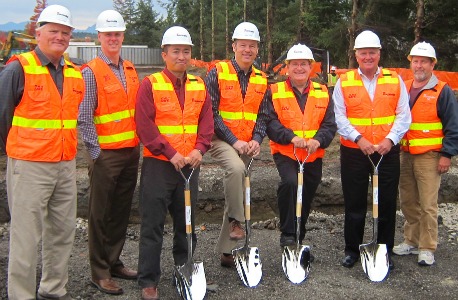 October 21, 2015
Canyon Creek Cabinet Company recently began construction on a 26,000-sq.-ft. addition to the south end of its manufacturing plant. The additional space is a key first step in a multi-year plan to reconfigure the factory to accommodate the company's continued sales growth and improve efficiency.
The new project will expand the Canyon Creek's Monroe, Wash.-based manufacturing plant to a total of 285,000 sq. ft. of factory, office and showroom space. The addition is expected to be completed by the end of the first quarter of 2016. 
"We are excited to expand our building because it will go a long way towards meeting the growing demand for our product lines," said Bill Weaver, president & CEO of Canyon Creek. "We'll continue to invest in new technology, more efficient equipment and exceptional staff to ensure that we bring our customers new products and services."
Canyon Creek Cabinet Company, located in Monroe, Washington, is a manufacturer of affordable, custom frameless and framed style cabinetry. The company markets to designers, builders and a select network of dealers and has sales offices and representatives throughout its distribution area.