Cosentino Hosts Year-End Celebrations and New Product Previews
---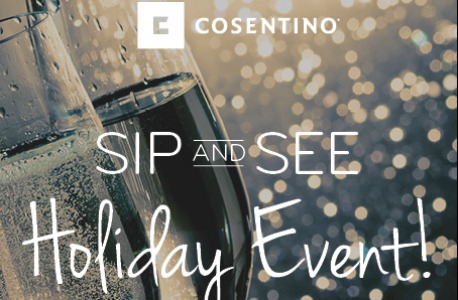 November 30, 2015
Cosentino will host a series of "Sip and See" events in 33 regional Cosentino Centers throughout the month of December. Architects, designers, builders, fabricators and consumers are invited to visit the regional Cosentino Centers to view the latest color introductions from Cosentino's Dekton product line and to recognize Silestone's 25th Anniversary Year with a celebratory toast.
"This national series of events focused on the latest colors and trends is a fantastic opportunity to celebrate a year filled with innovative surfacing introductions from Cosentino's product lines with our national customer base," said Lorenzo Marquez, vice president of marketing for Cosentino North America.
During the "Sip and See" event series, Cosentino will display its 11 new color additions to Dekton ultra-compact surfacing including high-gloss hues. Intended to facilitate industry trend conversations, the regional events will be co-hosted by regional architects, designers and industry partners.
Cosentino "Sip and See" events will take place on the following dates:
December 1: Charlotte
December 2: Dallas, Kansas City, Virginia
December 8: Houston, Long Island
December 9: Manhattan, Philadelphia, Pittsburgh, Rochester, Vancouver, Washington, Westchester
December 10: Anaheim, Atlanta, Austin, Boston, Calgary, Chicago, Miami, Minnesota, New Jersey, Phoenix, Portland, Sacramento, San Diego, San Francisco, Seattle
December 15: Spokane
December 17: Los Angeles, Orlando
Attendees can RSVP by visiting northamerica.cosentinocenter.com/events and searching for each Center's event by city.