Custom Cupboards Announces Personnel Changes
---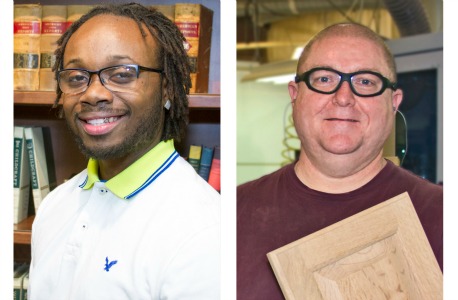 February 12, 2016
Custom Cupboards has announced two personnel changes: Ronnie Terrell is now division manager and Deve Pettriess is manufacturing supervisor. 
Ronnie Terrell, new division manager of the Final Assembly and Shipping departments, will be responsible for developing procedures and leading employees so that products are manufactured on-schedule and within quality standards and cost objectives. Terrell joined Custom Cupboards in 2005 and most recently worked as manufacturing supervisor for the Quality and Final Assembly departments.
Dave Pettriess' role has been expanded to manufacturing supervisor for the Door Production and Custom Assembly departments. He will be responsible for supervising employees to meet production and customer needs. Pettriess has been with the company since 2004 and most recently served as manufacturing supervisor, Custom Assembly. 
"We are very excited about the recent changes to our staff," said Mael Hernandez, CEO/President of Custom Cupboards. "Ronnie and Dave bring a wealth of knowledge and experience to their positions, and I look forward to seeing how they will help both our employees and our dealers grow our business."