Design & Construction Week Welcomes Support of 20+ Organizations
---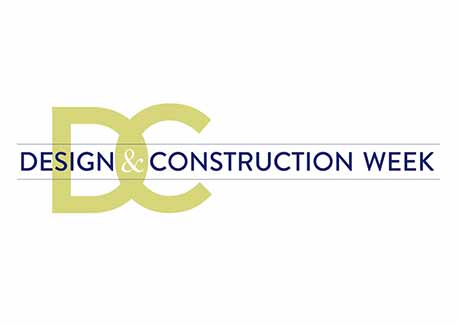 January 21, 2015
In February 2014, the National Association of Home Builders (NAHB) and the National Kitchen & Bath Association (NKBA) launched Design & Construction Week in Las Vegas as the International Builders' Show (IBS) and the Kitchen & Bath Industry Show (KBIS) co-located for the first time, along with the International Window Coverings Expo (IWCE).
Building upon that success, SURFACES, StonExpo/Marmomacc Americas and TileExpo and the Las Vegas Market, have joined on to be part of the 2015 Design & Construction Week in Las Vegas from Jan. 18-23. In response, industry organizations are stepping up to express their official support.
"As one of the founding associations of Design & Construction Week, it is great to see the incredible support the event has received from the industry," said Kevin Kelly, NAHB Chairman, and a home builder and developer from Wilmington, Del. "With more than 20 supporting organizations joining on this year, the event will be the biggest industry event of the year, representing all facets of the residential building and design industry."
The residential design and construction industry is built by a network of professionals. Architects, designers, builders, remodelers, manufacturers, distributors, dealers and their respective organizations all provide a variety of vital services and products. These different groups, which intersect with and depend on each other, will come together during the second-annual mega-event to experience more than 3,750 exhibitors and more than 4.7 million net square feet of exhibits showcasing new, innovative products and designs, enhanced educational content and a multitude of events.
"With even more shows joining in on this mega-event – now a total of five – Design & Construction Week truly is the must-attend event for every sector of the industry," said Maria Stapperfenne, president, NKBA. "The opportunities for gaining new knowledge, making new contacts and growing professionally are limitless. I am so proud that NKBA is one of the founding associations."
The committed supporting organizations showcase a range of providers of education, advocacy and awareness for the residential design and construction industry. These organizations and associations have joined together in such force, further solidifying the growing strength of residential design and construction.
"It's wonderful to see that the model established last year for the inaugural Design & Construction Week has not only succeeded but led to growth and expansion," said Bill Darcy, CEO, NKBA. "DCW 2015 promises to be one for the record books. The involvement of so many industry players at this single event speaks to the importance of this event that NKBA co-founded."
The organizations of Design & Construction Week and its producers welcome the support from the following industry organizations:
Accessible Home Improvement of America (AHIA)
AmericanHort (AH)
American Institute of Building Design (AIBD)
American Society of Interior Designers (ASID)
American Society of Landscape Architects (ASLA)
American Supply Association (ASA)
Association of Woodworking & Furnishings Suppliers (AWFS)
Cabinet Makers Association (CMA)
CTIA–The Wireless Association (CTIA)
Custom Electronic Design & Installation Association (CEDIA)
Interior Design Society (IDS)
International Code Council (ICC)
National Association of State Contractors' Licensing Agencies (NASCLA)
National Association of the Remodeling Industry (NARI)
National Center for Healthy Housing (NCHH)
National Lumber & Building Material Dealers Association (NLBMDA)
National Roofing Contractors Association (NRCA)
National Tile Contractors Association (NTCA)
National Wood Flooring Association (NWFA)
North American Insulation Manufacturers Association (NAIMA)
North American Laminate Flooring Association (NALFA)
The Presidents Council (PC)
Window Coverings Association of America (WCAA)
All members of the supporting organizations noted above will receive special pricing for Design & Construction Week Expo Passes (pre-show: $100; on-site: $150).
For more information, or to register for any of the Design & Construction Week shows, visit: NAHB International Builders' Show – buildersshow.com, Kitchen & Bath Industry Show – kbis.com, International Window Coverings Expo – iwce-vision.com, Las Vegas Market – lasvegasmarket.com, The International Surface Event – tisewest.com