Eldorado Stone Launches Design Competition
---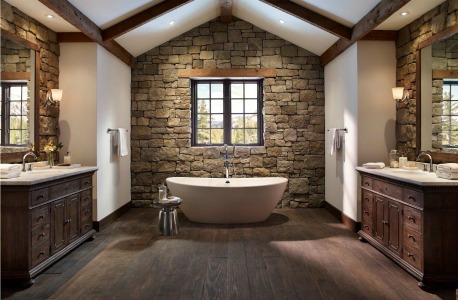 June 30, 2015
For the first time, Eldorado Stone, manufacturer of architectural stone veneer, hosts a competition to select its newest stone veneer profile. The brand launched the design competition during this year's PCBC homebuilding show in San Diego. Voting was open to show attendees who visited Eldorado Stone's booth and is now available on the Eldorado Stone Facebook page.
"Eldorado Stone is built on the relationships we've developed over multiple decades in the building industry," says Ramsay Hawfield, director of marketing at Eldorado Stone. "The Diamond Awards present an opportunity for six top designers to work with our stone artisans. Together they make the designers' stone visions into reality."
During the past months, numerous Eldorado Stone veneer experts worked closely with six designers to turn their inspirations and ideas into a stone the designers are proud to specify. Designers Michelle Bridges, Kelly DiBernardo, Sophie Idan, Ann Matteson Saglin, Annie Tutunjian and Tony Vinh submitted designs that were showcased at the Eldorado Stone booth during the PCBS show.