Ferguson Opens 460,000-Sq.-Ft. Ship Hub in Secaucus, NJ
---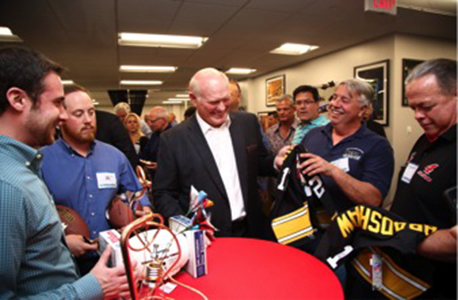 June 5, 2015
On June 3rd, 2015, Ferguson Enterprises celebrated the opening of its new 460,000-sq.-ft. Secaucus, NJ mega ship hub – a facility designed to provide its customers in the New York-metro market same day or next day product deliveries within a 100-mile radius.
In setting its sights on the Metro New York market, Ferguson saw enormous opportunity. 18.4 percent of multi-family and 8.75 percent of non-residential U.S. construction investment occurs in New York City Metro, and the construction market that interests Ferguson is estimated to be $5.67 billion.
Ferguson nationwide 2013 sales were $11.6 billion – substantiating its claim of being the largest wholesale plumbing goods distributor in the U.S. Ferguson's acquisition of D&W netted eight wholesale and five showroom locations dotting Manhattan, Westchester County and Long Island, supplementing Ferguson's own existing count of 17 wholesale and 12 showrooms throughout New Jersey.
D&W's two NYC-based showrooms (SoHo and East 58th Street A+D Building) which cater to the architectural & design community were the plum wins for Ferguson in the acquisition – securing it a firm foothold in NYC market.
The purchase and renovation of the shipping center in Secaucus, N.J. features 30,000 SKUs, or $25 million of inventory.