GlobalShop and International Interior Design Association Partner
---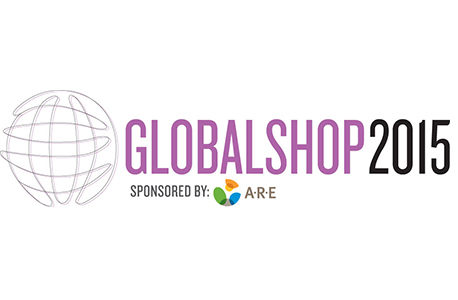 November 20, 2014
GlobalShop, North America's largest annual event for retail design and shopper marketing, has announced a partnership with the International Interior Design Association (IIDA).
IIDA will endorse, promote and act as knowledge partner for GlobalShop beginning next year at its annual retail design trade show and conference, which takes place March 24-26, 2015, at the Mandalay Bay Convention Center in Las Vegas. The purpose of the partnership is to better serve the retail design industry through new education and networking opportunities offered by both GlobalShop and IIDA. As part of these cooperative efforts, IIDA will add conference sessions to the GlobalShop program and also serve as judges for product competitions.
"The new partnership between GlobalShop and IIDA represents an unprecedented opportunity for the retail design industry – combining store design with interior design. Retail design is increasingly moving toward lifestyle design, creating interiors where consumers feel truly comfortable, " said Doug Hope, GlobalShop founder and show director. "GlobalShop will be able to offer a critical perspective to retailers, and IIDA will enjoy a significant increase in visibility in the retail sector."
This agreement will support IIDA as it seeks to reach new members and increase the benefits of being an IIDA member.
"Collaborating with GlobalShop presents a dearth of opportunities to engage with the retail design industry and truly elevate the profession of Interior Design," said Cheryl Durst, executive vice president and CEO of IIDA. "This kind of cross pollination of the design sectors is vital as we look to the future of the design industry as a whole."