GRAFF to Debut U.S. Flagship Showroom at LuxeHome
---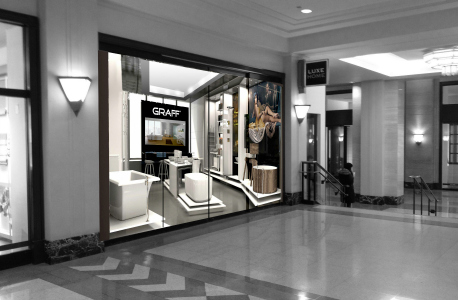 April 4, 2016
LuxeHome, located on the first floor of the Merchandise Mart in downtown Chicago, has announced that GRAFF, manufacturer of contemporary bath and kitchen fixtures, will open its new U.S. flagship showroom June 2016. 
"We are pleased and excited to be unveiling our premier GRAFF showroom at LuxeHome," said Ziggy Kulig, GRAFF president and CEO. "We have been with the Mart since 2013 in the Design Resource Center and now look forward to presenting our products on a new stage within our own LuxeHome showroom. This move will give GRAFF customers a true experience of our brand and allow us to better help them with their design needs."
The company will join more than 35 boutiques featuring kitchen, bath and building products from recognized brands worldwide.
"GRAFF has built its reputation on quality and cutting edge design," said Katherine Flaherty, vice president, Vornado | Merchandise Mart. "They are at the forefront of design innovation for the luxury bath market, and their full range of products and superior finishes serve to enhance that positioning. We are thrilled that they have chosen to expand their presence at LuxeHome and can't wait for them to share their showroom experience."