Hansgrohe Generates Record Sales Revenues
---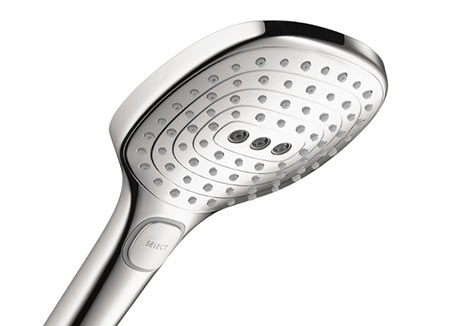 April 3, 2015
The fiscal year 2014 ended for the Hansgrohe Group with new all-time highs in sales revenues and earnings. The company generated sales revenues of 874.1 million Euros, which represents an increase of 3.9 percent.
"In 2014 we achieved growth in virtually all of our distribution regions – especially in our European core markets," said Thorsten Klapproth, chairman of the executive board of Hansgrohe SE. "The fact that we gained additional market share and grew more rapidly than our competitors in many markets, can largely be attributed to our pronounced innovative strength. With the new products from our Axor and Hansgrohe brands, we were able to convince customers around the world, as well as set new benchmarks in our industry."
The company's business in Germany was particularly dynamic, with a growth rate of 6.3 percent. Impulses from the construction sector combined with additional orders in the project business, made strong contributions to the growth achieved in the domestic market.
Hansgrohe's foreign turnover was up by 3.2 percent. Considerable growth was recorded by the subsidiaries in the UK and in France; North America was among the distribution regions exhibiting the strongest absolute growth in 2014.
The total business volume of Hansgrohe mixers, showerheads, shower systems and drainage plumbing rose by over five percent in the 2014 fiscal year; within this, the showerhead segment was among the bestsellers. The products featuring the Hansgrohe Select technology established themselves extremely well over all distribution regions.
The sustained growth of the Hansgrohe Group is also represented by the number of employees: with an increase of 149 employees over the previous year, Hansgrohe continued to grow; by December 31, 2014 some 3,650 employees worked for the company worldwide, with about 2,230 based in Germany. Last year 43 apprentices started their vocational training with Hansgrohe. With a total of 145 apprentices and trainees, the training quota currently stands at 6.6 percent, which exceeds the Germany-wide average for the metal-working industry.