ICFF Announces 2016 Editors' Awards Winners
---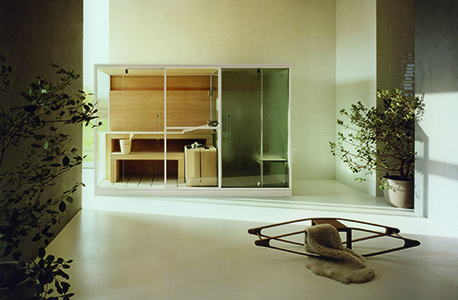 May 17, 2016
The highly coveted and industry prestigious ICFF® Editors' Awards, recognizing the best and most innovative designs at ICFF 2015, were announced yesterday. For 28 years, ICFF has convened the industry's editors and invites them to scout the show. They choose the best of the best of the year's design crop. 
This year, five editors canvased two floors of the Javits Center on Saturday, May 14th during the first day of ICFF 2016, to determine which products and exhibitors were worthy to be chosen for this coveted award. 
The 2016 ICFF Editors' Award winners were announced and presented by the Editor Judging Committee:
John Czarnecki, Editor-in-Chief, Contract
Wendy Goodman, Design Editor, New York Magazine and Design Hunting, contributing editor at DEPARTURES magazine 
Paul Makovsky, Editorial and Brand Director, Metropolis 
Catherine Osborne, Editor-in-Chief, Azure
Dan Rubinstein, Home + Design Editor, DEPARTURES
The jury recognized 11 designers and product designs, and awarded one of the 14 institutions participating in the annual ICFF Schools exhibitions with the Best of School Exhibition. 
"This select group of designs and designers represent the best of what's new and what's next in design around the world," said Kevin O'Keefe, ICFF event director. "We thank the esteemed group of editors who canvased more than 710 booths at the show to determine this year's winners."
And the award winners are…
Best Kitchen and Bath: Mid by Giovanna Talocci for Effegibi (above photo)
Best Seating: Mellow by Océane Delain for Bernhardt Design
Best Portable Design: Champ by Visibility for Matter Made
Best Design for Social Good: Tala
Best Lighting: Concentric by Rob Zinn for Marset (below)
Best Wallcovering: Waynetopia by Wayne White for Flavor Paper
Best Furniture System: RUN by Sam Hecht and Kim Colin for Emeco
Best School: Rochester Institute of Technology (RIT) for Metaproject 06
Best Body of Work: The Grain Family, The Church Family and The Ada Family by Brendan Ravenhill Studio
Best First Time Exhibitor: Coil + Drift
Best Storage: Crain Cabinet by Egg Collective 
Best Floor Covering: Mid Century Modern Collection by Nasiri (below)