Kalamazoo Outdoor Gourmet Names Greg Kadens President
---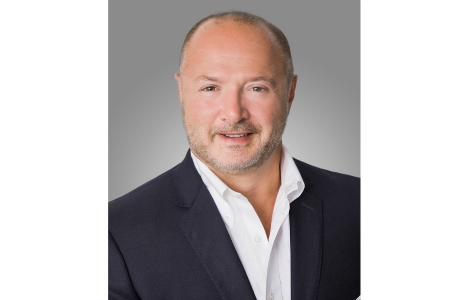 September 3, 2015
Kalamazoo Outdoor Gourmet, manufacturer of outdoor kitchen equipment and appliances, announced that it has named Greg Kadens as president, effective immediately. Kadens brings more than 20 years of entrepreneurial, marketing and leadership expertise to the company. He will be based at the company's headquarters in Chicago and report directly to Pantelis A. "Pete" Georgiadis, chairman of Kalamazoo Outdoor Gourmet.
"Greg is a dynamic leader who understands our brand and brings an impressive operating track record of driving organic growth through customer engagement across a number of industries," said Georgiadis. "He has a deep understanding of what homeowners and those in the design professions who serve them want from a high-end appliance manufacturer. I look forward to working with Greg as we continue to build on Kalamazoo's strengths."
Kadens comes to Kalamazoo Outdoor Gourmet from Kiefer Swim Products in Zion, Ill. where he served as the company's chief executive officer.  
"I am thrilled to join the Kalamazoo Outdoor Gourmet team," said Kadens. "With interest and participation in the high-end outdoor cooking and entertaining market continuing to grow rapidly, it's a great time to join the leader in the industry."
Prior to Kiefer Swim Products, Kadens was the general manager of a key division of Block and Company. Before that, he served as the vice president and general manager of the furniture, fixture, equipment and interior design division of American Hotel Register. While at American Hotel Register, he made a significant impact on the business by expanding the company's relationships with hotel brands, management companies, interior designers, architects and other suppliers. 
Kadens' entrepreneurial spirit came to the forefront when he and a partner bought Chiasso, a Chicago- based home furnishings company, out of bankruptcy and reestablished its reputation and sales. The company was later sold to Inmod.com. Kadens has a Bachelor of Science degree from Ithaca College and an MBA from Lake Forest Graduate School of Management.