KBB's Design Awards Are Open for Business
---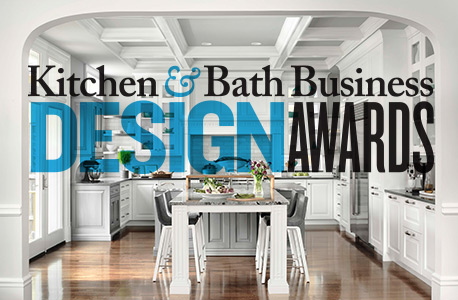 April 21, 2016
We're baaaack! Since 1999, Kitchen & Bath Business' Design Awards have been recognizing our industry's most outstanding residential kitchen and bathroom design, as well as kitchen and bath showroom design. We are accepting submissions from now until July 21, so don't miss out on your chance to be recognized. Click here to enter: http://designawards.kbbonline.com
Kitchen, bath and showroom submissions will be judged by a panel of industry professionals on fulfilling client requests, overcoming challenges and innovative thinking regarding styling, function, product usage/selection and technology. The winners will be published in the September issue of KBB, will receive a physical award and will be featured online in an article and in a photo gallery. KBB editors will also consider certain projects/submissions for future placement in the magazine and/or on the website.
Here are some more important facts:
– Projects must have been installed/completed between January 2015 and December 2015, and there is no limit to the number of entries per entrant.
– All questions on the entry form must be answered fully to help judges better understand the project, its scope and solutions.
– Professional-quality, high-resolution digital photography must be submitted with each completed entry form. By submitting photography, you are granting KBB the right to publish it free of charge.
– Entries from dealers, interior designers, kitchen and bath specialists, architects, builders and other related building and design professionals are welcome.
Take a look at last year's winners here.
And here's a link to the 2014 Winners.
Any questions? Please direct those to Chelsie.butler@emeraldexpo.com. We look forward to receiving your submissions!