KBISNeXT Area Schedule Announced
---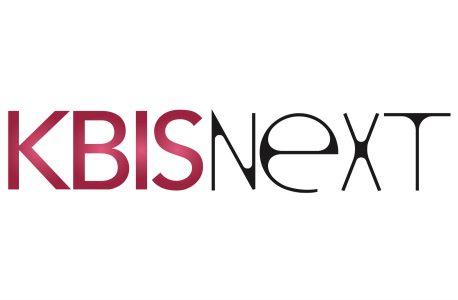 January 7, 2016
The Kitchen and Bath Industry Show (KBIS), taking place January 19-21, will once again feature the KBISNeXT area, a destination for discovering the next ideas, trends and innovations in the kitchen and bath industry. The area will feature the KBISNeXT Stage, KBISNeXT Bar and the FutureHAUS Bathroom, presented by Virginia Tech.
"We've grown KBISNeXT to showcase more exhibitors, the popular Best of KBIS Awards, the Innovative Showroom Awards and the show's newest award program: DesignBites," said Brian Pagel, vice president Kitchen and Bath Group, Emerald Expositions. "Located in the South Hall of the Las Vegas Convention and Visitors Center, KBISNeXT will also feature unique programming each day of the show, happening in and around the KBISNeXTStage."
Programming will include:
Champagne & Cupcakes – Tuesday, January 19, 9:15-10:15 a.m.
The unofficial kickoff event of KBIS, Champagne and Cupcakes has become an annual institution. The by-invitation-only tweetup is catered with champagne and cupcakes and hosted by Modenus Media & BlogTour KBIS and Consumer Reports.
"Trials and Tribulations" – Designers and Contractors Share Solutions for Their Biggest Kitchen & Bath Challenges – Tuesday, January 19, 10:45-11:45 a.m. 
Do you ever wonder how industry peers deal with difficult situations during kitchen and bath projects? Chelsie Butler, executive editor for Kitchen + Bath Business, will discuss with two contractors and two designers how they overcome these setbacks – setting proper expectations up front, dealing with ever-increasing demands, presenting pricing, handling proper contracts and billing, creating a business model that works today, communicating with the confused customer and more – all in a professional manner.
DesignBites: Kitchen – Tuesday, January 19, 12-1:30 p.m. 
DesignBites is a fun and energetic way for brands within the kitchen space to present their latest and greatest innovations in a limited amount of time. Join host of "Income Property" and HGTV personality Scott McGillivray and presenting brands: Wellborn, Blanco, BlueStar, Viking, 2020, Glideware and Stikwood, as they each use three minutes to showcase their newest innovations, followed by a brief two-minute Q&A with the audience.
Game Changers in Water Conservation – Tuesday, January 19, 1:45-2:45 p.m. 
Join Susan Szenazy, editorial director and publisher of Metropolis and John Petrie, Master CKD/CBD and principal of Mother Hubbard's Custom Cabinetry, as they speak about game changing ideas for addressing water conservation at home. The two rooms responsible for the most water use at home are the kitchen and bath. Hear how philosophy can merge with practicality in the actual understanding and implementation of smart products and designs that facilitate more responsible water use.
Innovative Showroom Award Panel Discussion & Awards Ceremony – Tuesday, January 19, 3-3:45 p.m.
The Innovative Showroom Awards are designed to honor retail showrooms serving the kitchen and bath industry that deliver an excellent experience at the point of purchase. Join Innovative Showroom Award Advisory Board members Danny Swaim (PIRCH) and Nancy Epstein (Artistic Tile) and three Innovative Showroom Award finalists as they discuss showroom innovation. The panel discussion will be immediately followed by the Innovative Showroom Awards award ceremony on the KBISNeXT Stage.
The Design Prescription: Designing for Alzheimer's – Wednesday, January 20, 8:30-9:30 a.m., South Hall Registration Area
Join Theresa Clement, designer and host of "MyFixitUpLife," to help create a Design Prescription for Alzheimer's. Clement will share design fundamentals that can help and explore solutions to generate a design prescription that leads to more nurturing, less stressful and more empowering spaces for families living with Alzheimer's.
Outdoor Living: The Power of the Outdoor Kitchen – Wednesday, January 20, 9:15-10:15 a.m.
Sunglasses are optional for this panel discussion about powerful business opportunities opening up to kitchen designers by taking it outside and creating alliances with landscape design professionals. Who leads the process when designing an outdoor kitchen? How do kitchen designers work with landscape pros to produce the best outdoor living areas? How do appliance manufacturers support the design pros? Who is fueling the growth of this category? Design pros will learn to seize the opportunity, translate this trend into profit centers for their K&B businesses and promote the growth of outdoor living spaces amongst different demographics – from the large yard, to the petite patio to the urban terrace.
Living Well – Wednesday, January 20, 10:30-11:30 a.m. 
Designers create spaces where clients experience the beauty of form with desired function. With the demand for healthy built environments on the rise, how does an emphasis on "living well" impact the future of interior design? And how will enterprises like the WELL Building Standard®, change the way we do business? Join industry experts who are shaping the future of design by empowering practitioners to make smarter design decisions that promote good health and well-being. During this discussion, panelists will explore how the theory and practice of design has evolved from creating beautiful and functional spaces, to include a focus on how the design impacts those living within it.
DesignBites: Bath – Wednesday, January 20, 12-1:30 p.m.
DesignBites is a fun and energetic way for brands within the kitchen space to present their latest and greatest innovations in a limited amount time. Join host of "Income Property" and HGTV personality Scott McGillivray and presenting brands: Kohler Co., Infinity Drain, BRZ Brands, Legrand, Robern, KWC and Warmup Inc., as they have three minutes to showcase their newest innovations, followed by a brief two-minute Q&A with the audience.
Virginia Tech FutureHAUS Bathroom – Wednesday, January 20, 2-3 p.m.
Dive into a research project that explores a new and more efficient approach to the way we construct buildings. The VA Tech FutureHAUS proposes that buildings are manufactured utilizing an assembly-line process in a way similar to the manufacturing of cars and planes. See how building techniques and technology integrate with a panel discussion led by Joe Wheeler, AIA, professor of Architecture and co-director for the Center for Design Research, and sponsored by Ferguson. Understand how the kitchen and bath designer will add value to the process, and see a bath delivered via an efficient industrialized process integrating cutting-edge technologies and innovative new materials.
Best of KBIS Awards Ceremony – Wednesday, January 20, 4-4:30 p.m.
The Best of KBIS award is an annual competition showcasing the best new products in the kitchen and bath industry.  A silver and gold award will be named in both Kitchen and Bath categories, as well as an overall "Best of KBIS" award winner. Immediately following the ceremony will be a cocktail celebration in the KBISNeXT Bar area. Follow all of the action on Twitter #BOK2016.
Establishing Your Brand – Thursday, January 21, 11 a.m.-12 p.m.
Social media begs the question "am I a person or a brand or both?" Kim Lewis, best known as the lead designer behind ABC's "Extreme Makeover: Home Edition" and founder of Vagabond Designs, knows a little bit about the topic. Having designed more than 120 homes in 43 states, with work featured on a number of TV networks, Lewis will speak to establishing her personal brand as well as her company brand. She will share how to identify key branding components to set yourself and your company apart, mistakes to avoid and critical steps not to miss when shaping your brand. Lewis will elaborate on how to carve your unique place in this creative industry using all of the tools and tricks we have at our fingertips.
The Millennial Effect – Thursday, January 21, 12:30-1:30 p.m.
With a passion for conservation and sustainability, millennials are more interested in repurposing existing quality materials than in buying new. What does this trend mean for the design and building communities? During a panel discussion focused on connecting with the up-and-coming millennial generation, speakers will discuss their buying and building habits, the design elements they want and ways to market to them. In addition, the panel will explore renovating with vintage pieces, creating luxury spaces without luxury price tags and designing with sustainable materials.
To learn more about the latest KBIS 2016 news and announcements, visit www.KBIS.com.