LAUFEN Opens its First U.S. Showroom
---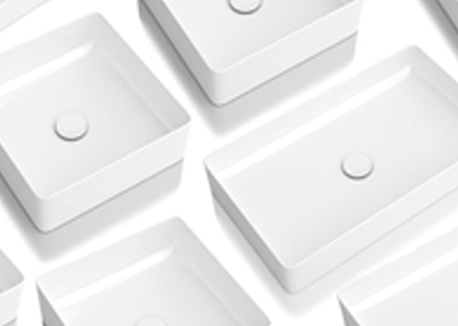 January 30, 2015
LAUFEN recently celebrated the opening of it's first U.S. showroom with a gala attended by architects and interior designers held at Miami Ironside, a creative community and multiplex building located in the historic Upper Eastside of Miami, Fla.
"We were thrilled to officially open the doors to our beautiful new concept showroom and office," said Marc Viardot, director of marketing and products, LAUFEN. "Putting down roots in Miami, a city known the world over as a hub for creative architectural projects, is a very significant and important step for LAUFEN. We're elated to have a wonderful new space that allows us to present ourselves to the design community, display the full aspect of our beautiful Swiss brand and explore the infinite possibilities of our SaphirKeramik material."
LAUFEN's Miami showroom contains the first North American presentation of its SaphirKeramik concept prototypes crafted by industrial designers Konstantin Grcic and Toan Nguyen. The installation, which launched in Milan, has since presented at ART Basel/Design Miami in Switzerland and then traveled to London and Belgrade. The exhibition will find its permanent home in the Miami showroom, which is located at 7610 NE 4th Court, Suite 104, and will be open to the public and trade weekdays, 9-5.
Viardot says LAUFEN chose to partner with Miami Ironside, a 100,000-sq.-ft. gallery space comprised of cutting-edge art and design studios, after a chance meeting with Ironside creator Ofer Mizrahi in London sparked a discussion about LAUFEN showcasing its SaphirKeramik installation in Mizrahi's innovative collaborative space.
"We ultimately decided to not only bring the installation here but to move our showroom and permanent office to this location," said Viardot. "I think LAUFEN will prove to be a perfect neighbor and excellent match for the Ironside community, as we are an industrial company with a global distribution base, but we are far from being just a commercial entity. We believe our presence and new showroom will add value to the community of Ironside and beyond."