LG Electronics Asks Americans to Flip Your Fridge
---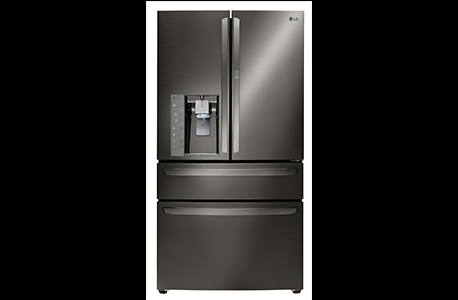 May 23, 2016
ENERGY STAR Partner of the Year LG Electronics USA is encouraging consumers to "Flip Your Fridge" in a nationwide retail promotion that offers discounts on ENERGY STAR-certified LG refrigerators. The promotion coincides with the U.S. Environmental Protection Agency's Flip Your Fridge campaign (www.energystar.gov/flipyourfridge), which runs through Memorial Day. Flip Your Fridge encourages consumers to responsibly recycle their old energy-wasting refrigerator and upgrade to a new ENERGY STAR-certified model.
Through June 8, participating LG retailers are offering discounts – up to 25 percent off, some as much as $1,000 in savings – on more than 50 eligible ENERGY STAR-certified LG refrigerator models. Through June 14, LG also is offering a special kitchen bundle offer for an LG Visa prepaid card worth up to $400 when consumers purchase four LG kitchen major appliances (including an ENERGY STAR fridge) at the same time from participating retailers.
"Flipping your fridge can have a positive impact on your pocketbook and the environment," said John Riddle, senior vice president, home appliance sales, LG Electronics USA. "With these spring promotions from LG, there's never been a better time for consumers to upgrade to an ENERGY STAR-certified refrigerator and responsibly recycle their old one."
Participating national retailers include Best Buy, The Home Depot, Lowes, Sears and others, while participating regional dealers include Abt, Conn's, Brandsmart and RC Willey. Many retailers will haul away and recycle old refrigerators.
In addition to these promotions, electric utilities in many states offer consumer rebates for purchasing LG ENERGY STAR refrigerators. Some offer incentives for recycling old refrigerators. (www.energystar.gov/rebate-finder)  
According to the EPA, if all refrigerators 15 years or older in the U.S. were replaced with ENERGY STAR-certified refrigerators, Americans would save more than $1 billion in annual energy costs and prevent more than 13 billion pounds of greenhouse gas emissions annually, equivalent to the emissions from more than a million vehicles.