LG Electronics Chosen as Red Dot: Brand of the Year 2015
---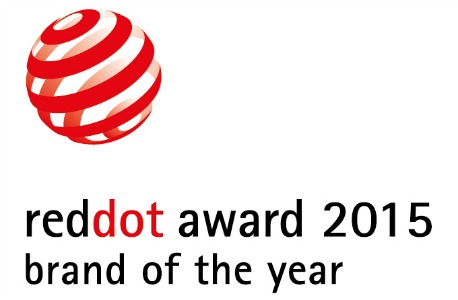 November 5, 2015
The Red Dot: Brand of the Year 2015 has been chosen. LG Electronics will receive the title of honor for its outstanding communication campaigns. The global manufacturer of consumer electronics and appliances won a total of 13 awards in the Red Dot Award: Communication Design.
On November 6, the Red Dot: Brand of the Year will be recognized on stage at the Konzerthaus Berlin in Germany. The Red Dot Gala with more than 1,400 guests from around the world and is followed by the legendary Designers' Night in Berlin's E-Werk. All Red Dot award-winning works by LG Electronics will also be shown in an online presentation alongside all of the other winning projects.
"It is a task that pushes some firms to their limits: professional branding across a large product portfolio – constantly with new creative achievements that should all match the corporate style," said Dr. Peter Zec, founder and CEO of Red Dot. "The brand management of LG Electronics is unparalleled in its skills in this respect. The corporate claim sums it up: Life's Good." 
LG Electronics was founded in 1958 as a subsidiary of Lucky Chemical Industrial Co. under the name Goldstar, and since 1995 the company has been known as LG Electronics. Every day, 83,000 employees in 119 locations around the world aim to breathe life into the corporate philosophy of "Life's Good." LG has lived up to its motto in the Red Dot Award – in 2015, the brand was more successful than any other company in using innovative designs and communication solutions with a global presence, according to the Red Dot jury.
"Being honored with the Red Dot Award is humbling and demonstrates LG's leadership in the field of design by reaffirming our ongoing commitment to both innovative design and intuitive consumer experience," said Noh Chang-ho, vice president and head of corporate design at LG Electronics. "We will continue to design and develop creative solutions that elicit a positive emotional response and deepen the relationship between our brand and consumers."