Longstanding Almo/Liebherr Partnership Expands to New Regions
---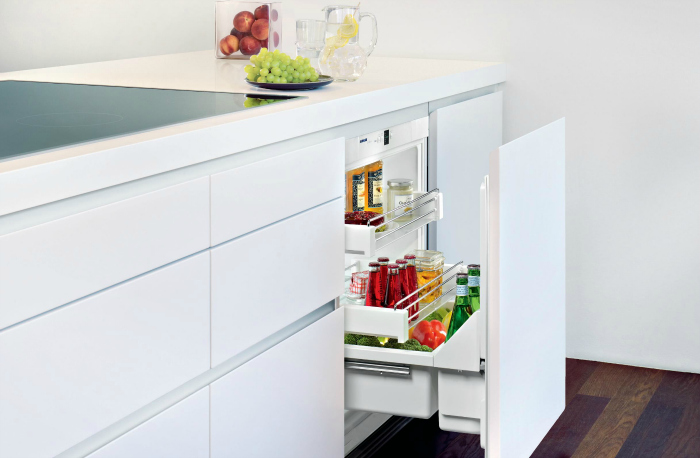 August 16, 2016
In a move that reinforces an almost decade-long partnership, Almo Premium Appliances announced a distribution expansion with Liebherr Appliances. Liebherr will now be offered by Almo in the South Central and Mid-South geographic territories of the United States. The regional expansion will allow for Almo to deliver more opportunities for the brand through new relationships with specialty retailers, designers and developers.
"Almo has incredible knowledge of Liebherr's luxury brand of refrigeration, freezing, undercounter models and wine storage units," stated Josef Steigmiller, divisional director of the Refrigerators and Freezers Division of Liebherr USA, Co. "We look forward to leveraging their experience and connections through this expansion."
Almo Premium Appliances currently covers the Northeast, Mid-Atlantic, Southeast, Midwest and Western regions of the United States. Effective immediately, Almo will be Liebherr's distribution partner in the following South Central and Mid-South states: Alabama, Arkansas, Louisiana, Mississippi, New Mexico, Oklahoma, Tennessee and Texas.
"The Liebherr expansion will build our representation of brands to be more consistent throughout current territories," said Steve Terry, vice president and COO for Almo Premium Appliances. "Our team has done a great job to promote and sell Liebherr in the current territories. Their professionalism and hard work gave the Liebherr management team confidence to trust Almo for the future growth of the brand in the U.S."
Liebherr joins a selection of Almo Premium Appliance brands in the majority of the region, including Zephyr ventilation, Tecnogas SUPERIORE gas ranges, Capital Cooking Equipment, Alfresco Open Air Culinary Systems, Artisan Grills, HEAT grills and Sharp Home appliances, forming more comprehensive offerings for Almo dealers and design and builder partners. The addition of the refrigeration brand to these territories presents new opportunities to showcase coordinating brands, such as Tecnogas SUPERIORE cooking appliances in matching finishes, and coordinated kitchen or outdoor kitchen packages.