Majority of Home Renovation Professionals Regain Pre-Recession Revenues, Profits
---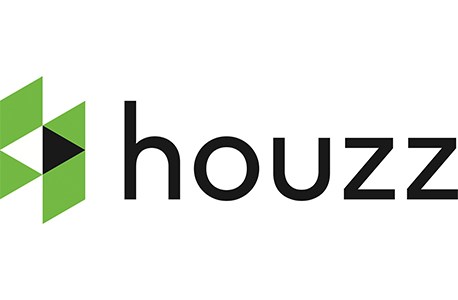 July 22, 2015
Houzz recently released the Q2 2015 Houzz Renovation Barometer, which tracks confidence in the home renovation market among industry professionals. According to the Q2 2015 Barometer, more than two-thirds of home renovation firms reported 2015 year-to-date revenues and profits to be at or above pre-recession levels, with one in five firms or more reporting revenues and profits to be significantly higher.
"A large majority of home renovation firms on Houzz report a return
 to pre-recession revenues and profits, irrespective of industry segment or firm size,"said Nino Sitchinava, principal economist at Houzz. "While industry confidence remains strong for the remainder of 2015, professionals tell us that the shortage of skilled labor continues to be a key challenge to growth."
The Q2 2015 Barometer reflects steady optimism in market growth among professionals, with high index scores of 69* or higher in market confidence across all company types, in line with Q1 readings (71 or higher). Specialty building/renovation and specialty landscaping/outdoor firms report somewhat higher confidence relative to the start of the year (five to eight percent increase), while architecture firms report a slightly weaker outlook (four percent decrease). Market conditions are expected to remain strong into Q3, with scores of 69 or higher for all sectors.
Additional findings from the Q2 2015 Houzz Renovation Barometer include:
Year-Over-Year Gains Continue. Confidence in market growth continued in Q2 2015, relative to the same period in 2014. The Barometer posted high year-over-year readings of 75-83, a notch higher than the year-over-year scores for the previous quarter (74-79). Landscape/outdoor specialty firms are exceptionally positive about year-over-year gains (83 versus 77 in Q1).
Widespread Quarter-Over-Quarter New Business Gains. All industry groups reported strong quarter-over-quarter improvement in new business activity in Q2, as indicated by high index scores for new inquiries (72 or higher), number of new projects (72 or higher) and new project size (64 or higher). Professionals are similarly optimistic about the continued influx of new business in Q3 (66 or higher), pointing to the continued strengthening of the overall market.
Confidence Varies by Industry Sector and Region. Outdoor, renovation specialty firms and general contractors in the Northeast are reporting an acceleration of new business activity following a harsh winter, with quarter-over-quarter index scores of 91, 78 and 77, respectively (a 34, 23 and 10 percent gain over Q1 scores).

When it comes to year-over-year improvements, Western architects are especially confident (80

versus Southern architects at 69), as are Southern specialty firms (82 versus Midwest specialty firms at 73).
The full Houzz Renovation Barometer Q2 2015 report can be found at http://info.houzz.com/houzzBarometer. 
The Houzz Renovation Barometer study is conducted quarterly and presents analysis of responses to an online survey sent out to a national U.S. panel of architects, interior designers, general contractors/remodelers, design-build firms, and building/renovation and landscape/outdoor specialties.
*The greater the index value relative to 50, the greater the proportion of firms reporting increases in quarterly business activity than those reporting decreases.