Moen Launches New Advertising Campaign Focusing on Everyday Moments
---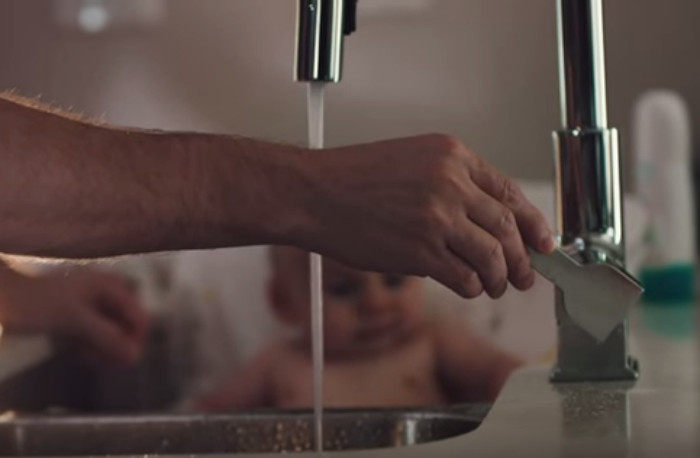 August 19, 2016
Moen, the North American faucet brand, has launched a new ad campaign that shines a spotlight on the personal motivations behind choosing a plumbing fixture or accessory, asking consumers to explore their reasons for choosing Moen.
The campaign is the brainchild of award-winning agency Havas Chicago – Moen's lead strategic brand and media agency of record. Havas Chicago created advertising spots that represent real-life moments to connect the brand with millennial and centennial consumers as well as multicultural buyers.
"Brand-developed content can often look staged and far from the reality of everyday life. Our goal was to create a campaign full of heartfelt scenarios that would strike a chord with viewers. We effectively accomplished this task by looking at how some of life's real moments come from our daily interactions with water," said Ecole Weinstein, group creative director, Havas.
The new commercials are appearing now through mid-November on major cable networks, including CBS (on CBS This Morning), HGTV, Food Network, USA and the Cooking Channel. The campaign also includes print ads in Traditional Home and Bon Appétit magazines, among others. Many short videos will be produced, as well, and are designed to reach shoppers online.
"At Moen, we know people have strong emotions and memories tied to water and it's our job to make those experiences meaningful," said Tim McDonough, vice president, global brand marketing, Moen. "This new campaign captures moments everyone can relate to… a new dad soothing his baby during bath time, trying to get a moment to yourself in the shower or a grandfather teaching his grandson how to install a bathroom faucet. We've all heard Moen's tagline 'Buy it for Looks. Buy it for Life,' but this campaign brings this phrase to life in a very real way for everyone from a toddler to a stay-at-home dad."