NYCxDESIGN Announces Major New Initiatives for Fourth-Annual Citywide Celebration of Design
---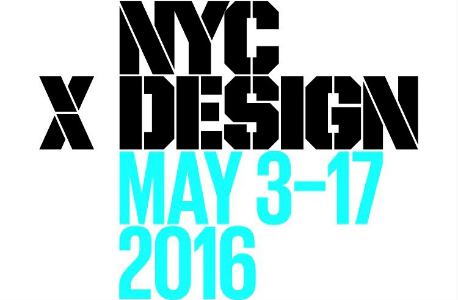 February 17, 2016
NYCEDC President Maria Torres-Springer and design community leaders announced an extension of NYCxDESIGN, New York City's official citywide celebration of design, to an additional three days of programing in 2016, along with new initiatives and events. Now in its fourth year, NYCxDESIGN will take place from Tuesday, May 3 to Tuesday, May 17. This annual celebration serves as the platform to highlight New York City's diverse design community and its contributions to the fabric and economy of the five boroughs, together with examples of some of the latest in global design. 
"With over 44,000 practicing designers, the New York City area has more people working in design fields than any other metro area in the United States – almost as many as LA and Chicago combined," said Torres-Springer. "With design jobs growing twice as fast as average overall city job growth over the last decade, we're seeing even greater opportunity for good-paying jobs throughout the five boroughs. NYCEDC is proud to support programs like NYCxDESIGN that help our designers showcase their innovations and position New York City at the forefront of the design world." 
The announcement builds on the success of last year's NYCxDESIGN, which featured 564 unique events at 228 locations, double the number of events held in 2014. These events represented 17 design disciplines including digital, furniture, graphic, architecture, product and urban design. According to the 2015 NYCxDESIGN attendee survey, respondents attended an average of six events and 97 percent of attendees stated they would return to NYCxDESIGN in 2016. Key findings from the 2015 NYCxDESIGN event organizer survey reported that 80 percent of participants plan to be part of NYCxDESIGN in 2016. 
Hosted at venues throughout all five boroughs, NYCxDESIGN 2016 will include events focused on commerce, culture, education and entertainment with a full, varied program including exhibitions, installations, trade shows, talks, launches and open studios.
"We're proud to be a part of New York City's citywide celebration of design, and we encourage visitors to experience our vibrant design community and the newest developments, expressions and trends that will be showcased throughout the five boroughs," said Fred Dixon, president and CEO of NYC & Company. "The world recognizes us as innovative, vital and visionary because of programs like NYCxDESIGN, and it further promotes New York City as a global design capital."
New Programming for 2016 includes the NYCxDESIGN Awards, presented by Interior Design magazine and ICFF.  The inaugural NYCxDESIGN Awards will be a global design competition celebrating outstanding achievement across major areas of design—from architecture to interiors, from products to collectibles, from craft to technology.
This open and inclusive awards program will serve as a connector pulling together and rewarding excellence in design achievement from the more than 500 events that comprise New York City's showcase of global design. Submissions are open to all fairs, exhibitors and design firms until April 13. Winners will be announced on May 14 at MoMA. For more information, go to NYCxDESIGNawards.com. 
From May 7 through 15, Design Pavilion will hold the Design Pavilion/NYC Design Talks, a nine-day public activation at Astor Place in Greenwich Village. This curated set of interactive displays will bring design and innovation directly to New Yorkers and visitors alike during this year's NYCxDESIGN. 
Returning NYCxDESIGN participants for 2016 include BKLYN DESIGNS; Collective Design; Cooper Hewitt, Smithsonian Design Museum; Design Trust for Public Place; FIT; Frieze Art Fair; ICFF; Museum of Arts and Design; Parsons School of Design; Pratt Institute; Sight Unseen OFFSITE and WantedDesign (Brooklyn and Manhattan). 
Design-related event organizers can submit their events to the www.nycxdesign.com for inclusion on the calendar leading up to NYCxDESIGN in May.