Poggenpohl North America Announces Record Sales Year for 2014
---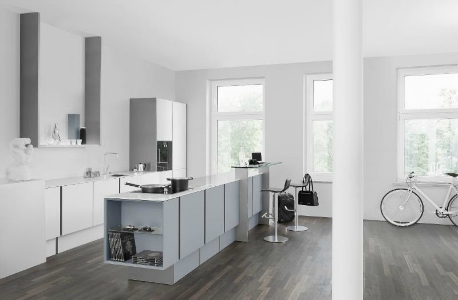 September 2, 2015
Poggenpohl luxury kitchen brand recently announced 2014 as a record sales year for the company in the United States with substantial further growth already guaranteed for 2015. Poggenpohl attributes much of its recent success to its network of dealer and corporate showrooms, multi-unit sales contributions and the launch of the P`7350 Porsche Design, which will be on display in all 12 Poggenpohl corporate showrooms. 
"We are very proud of the success Poggenpohl has demonstrated, and most recently in 2014," said Neil Bailey, president and CEO of Poggenpohl North America. "We owe much of our achievement to our innovative designs and new product launches including the P`7350 Porsche Design, which successfully launched at KBIS in 2015." The launch raised awareness of the brand in the media and is expected to be a long-term driver of future sales for the company. 
"In addition, Poggenpohl has an exceptional team of talented individuals throughout our network of dealer and corporate showrooms," said Bailey. "We wouldn't be enjoying record sales without their collective ability to position our brand with such strength in the luxury market." 
Poggenpohl continues to take steps toward expanding its reach to designers and consumers with various initiatives including a design contest open to designers late this summer and an exclusive partnership with the design program 20/20.