Polaris Home Design Partners with Armony Cucine
---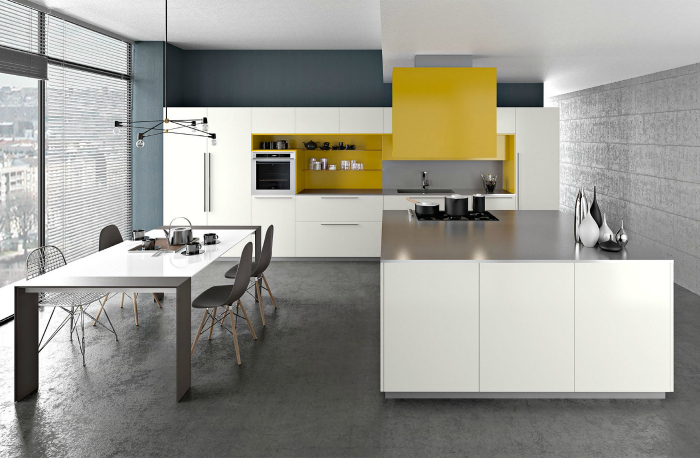 August 10, 2016
Polaris Home Design, a kitchen store and showroom that serves the North Hollywood and Los Angeles areas, announced its new partnership with one of the top kitchen brands in Italy, Armony Cucine. The Italian brand is known in Europe for its attractive and functional kitchen designs. These high-end European kitchens will now be available in Los Angeles for the first time, exclusively at Polaris.
"We are thrilled to be the first showroom in Los Angeles to be putting Armony kitchen cabinets on display," said a company spokesperson. "We share their love of simple design and high-quality products that look great and function beautifully, and we know our customers are going to love Armony kitchens as much as we do. Like Polaris, the team at Armony believes the kitchen is the heart of the home – not just part of the interior – and that's why we are certain that this is going to be a perfect match."
At the Polaris Home Design showroom in Los Angeles, customers will be able to experience the beauty of Armony Cucine kitchens in person, as well as explore a full catalog of all of the brand's exceptional kitchens, kitchen cabinets and accessories. The Polaris sales team has received additional training and is familiar with all of the new products.