Product Design Scholarship Launched by Plumbworld
---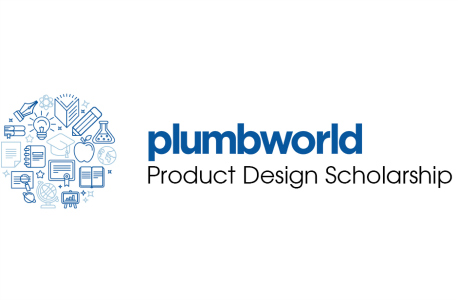 March 7, 2016
Plumbworld has launched the Plumbworld Design Scholarship 2017, a product design scholarship open to undergraduate first-year, second-year and third-year product design, industrial design and 3D design students. 
Students must be enrolled at an accredited university during 2016 for their submission to be valid. Students enrolled at universities outside of the UK are also welcome to apply. If applying from another country, students must be on an equivalent accredited course. 
This is the first year the scholarship will launch, but if successful, Plumbworld hopes to repeat the scholarship annually. This year, the selected candidate will have his or her designs entered into an online poll and will be awarded £5,000 towards university tuition and the chance for the product to be manufactured and sold on the Plumbworld website. 
The successful candidate will be notified by January 1, 2017, and the scholarship will be awarded within 14 days. 
This year's scholarship requirement is to design a complete bathroom suite. The design must include matching toilet, sink and bath, and entries are limited to one per person. Entrants must submit eight to 10 images of their finished product and drawings, or 3D CAD models can also be submitted. The deadline to apply is November 30, 2016. 
"The Plumbworld Design Scholarship is a great opportunity for product design students to gain an invaluable boost to their chances of breaking into the product design profession," said Anthony Langston, training and development manager at Plumbworld. "As a design-led consumer business, the board at Plumbworld have recognized the need to cultivate product design talent in the bathroom sector."  
For more information or to read the full terms and conditions visit http://www.plumbworld.co.uk/plumbworld-design-scholarship.