Purcell Murray Announces New Plumbing Division with Focus on Kitchen and Bath Products
---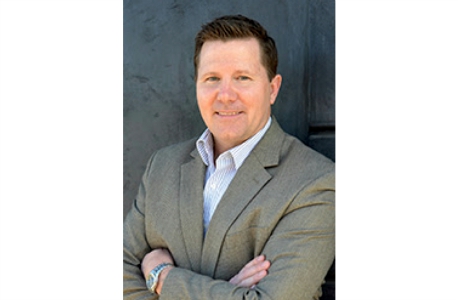 September 11, 2015
Purcell Murray Company, a distributor and resource of kitchen appliances and specialty products for more than 30 years, has announced PM Fixtures, a new dedicated plumbing division that will emphasize its commitment and business expansion of plumbing fixtures, accessories and hardware for both kitchen and bath. As part of the new business unit, industry veteran Jim Van Landingham has been hired as sales manager to direct the division's sales and marketing initiatives.
The PM Fixtures division has been developed to focus on Purcell Murray's plumbing, hardware and fixture product offerings and clearly defines a category differentiation from its appliance product business unit. Purcell Murray has catered to culinary passion for more than 30 years and has partnered with the world's finest kitchen appliance brands. In terms of plumbing, the company has long represented, inventoried and sold brands such as Franke, Everpure, Fleurco and MGS. PM Fixtures will expand on Purcell Murray's plumbing product offerings by partnering with additional international and domestic manufacturers to bring their products to market. Because of Purcell Murray's established sales, marketing, customer support and large warehousing capabilities, there will be several options for a manufacturer when working with PM Fixtures to leverage their market penetration and best practices.
"Our new PM Fixtures division represents Purcell Murray's latest business expansion strategy, but it also allows our sales team to communicate to our existing customer base and new customer segments that we offer a diverse range of decorative, quality plumbing fixtures – beyond the kitchen," said Kevin Murray, who is leading the expansion into the plumbing sector for the company. "For a plumbing or hardware manufacturer that we partner with, it is really a hybrid model of all the established business practices and sales channels that we have in place, including our builder/contract sales division."
Dedicated PM Fixtures sales manager Jim Van Landingham has been hired to manage the division. With more than 20 years of experience in the decorative plumbing industry, Van Landingham will work with his PM Fixtures sales team and across the established Purcell Murray  sales support infrastructure to increase the client base and service, to build plumbing sales and to provide additional product solutions to the marketplace. In addition, he will seek new opportunities to bring to market plumbing, hardware and specialty product lines to the company's portfolio offering. Van Landingham will report directly to Kevin Murray.
"Over my 20-year career in the luxury plumbing and hardware industry, I have been fortunate to work with some great companies," said Van Landingham. "I am absolutely thrilled to be a part of the innovative and passionate Purcell Murrayfamily – with a reputation for providing the finest customer and vendor support in the business."
Van Landingham brings to the table his extensive, close-knit relationships with the A+D community, as well as his experience working seamlessly with plumbing wholesalers and showroom sales associates. He notably launched his own independent representative agency in Southern California, working on various hospitality projects that include but are not limited to the Bel Air Hotel, the Luxe City Center Hotel in downtown Los Angeles and the Torrance Memorial Hospital.