Samsung Electronics America to Acquire Dacor
---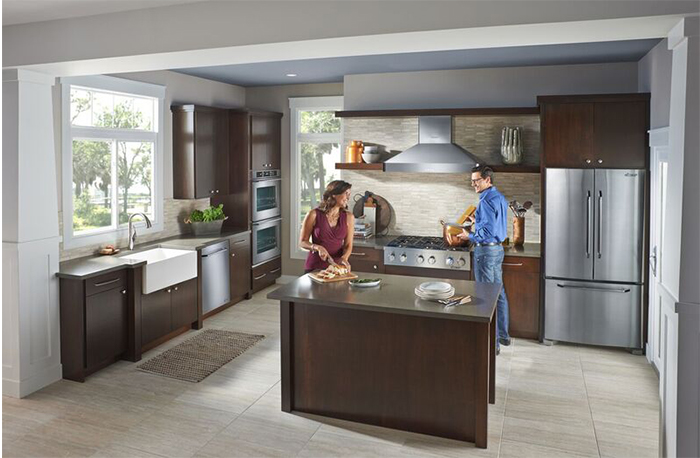 August 11, 2016
Samsung Electronics America has entered into a definitive agreement to acquire Dacor, a leading American brand in the luxury home appliance category. The acquisition marks Samsung's continued investment in the home appliance market and an expansion of its portfolio to include ultra-premium home appliances under the Dacor brand.
"Samsung is acquiring Dacor to leverage our expertise in the ultra-premium home appliance market while scaling their continued success in North America," said Michael West, Dacor's director of marketing. "It's a great fit to augment their strong presence in the market, particularly in the ultra-premium space, which is their goal."
According to West, Dacor will become a wholly-owned subsidiary of Samsung Electronics America (SEA) after the transaction closes. It will continue to be independently operated and report into SEA. Dacor's products have been recognized with numerous awards, including Kitchen & Bath Industry Show (KBIS) Best in Show, GOOD DESIGN and the Digital Trends Best of Consumer Electronics Show (CES) Home Award.
"Samsung sought out Dacor because of Dacor's insight and product expertise delivering high-end kitchen products to upscale consumers and designers," said West. "The acquisition will strengthen Samsung's home appliance portfolio, helping to position them as a key player in the ultra-premium category. With Samsung's financial strength and market leadership, Dacor will now have the resources necessary to scale its business and further grow the brand. A stronger Dacor brand with even more innovative products will be great for consumers, designers and our dealers!"
With a deep understanding of the consumer marketplace, Samsung is redefining the appliance category with innovations that bring convenience into the modern lifestyle of consumers for a truly connected experience in the home.