Sandra Espinet Featured in Interior Design Yearbook 2016
---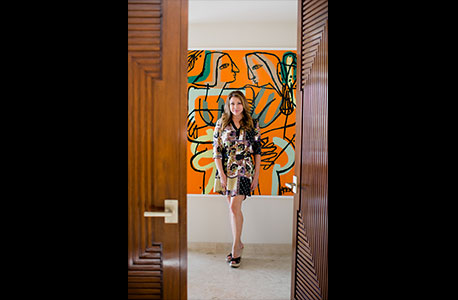 February 12, 2016
Photo by Sarah Richardson Photography
Aimed specifically at architects, interior designers, specifiers, contractors and key designers in the sector, the Interior Design Yearbook provides inspiring and original information on the trends of today and future innovations that are set to take the design world by storm. A first class directory is complimented by market predictions and expert analysis, making the yearbook a must-have publication.
Designer Sandra Espinet of Los Cabos-based Sandra Espinet – one of KBB's Editorial Board members – was honored in the Yearbook as one of the best world wide designers to watch.

Designs by Sandra Espinet
Contributing designers have previously included Giorgio Armani, Tara Bernerd and Anouska Hempel, whose experience and insight into the interior design industry have proved invaluable to designers and suppliers alike. For the 2012 edition, Diana Yakeley, President of the British Institute of Interior Design has written the foreword.
The yearbook is a direct, cost-effective and stylish way to reach and influence the marketplace, develop sales and promote product awareness. Used by top-level specifiers and contractors in the industry, interior designers and architects alike refer to the yearbook as the number one in product sourcing and supplier information.

Designs by Sandra Espinet
The Interior Design Yearbook is targeted to every professional Interior Designer throughout Britain and sent directly to key decision makers at every interior design practice in the UK as well as the members of all the trade associations – enabling you to tap into the most lucrative and active buyers of interior products in the UK today. Covering commercial and domestic interior design specialists, our readers are constantly sourcing the latest products and trends. The Interior Design Yearbook is also available at Decorex, through Amazon, some leading quality book stores and is featured in the leading interior design and architecture press.