Save a Sample! 2016 Expands Reach
---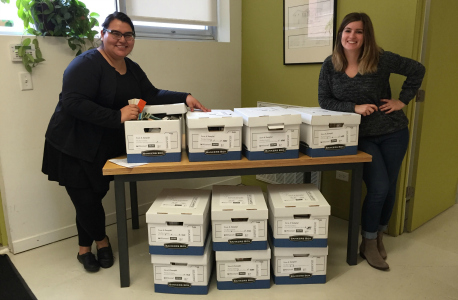 July 13, 2016
Save A Sample!, a non-profit recycling drive, makes it easy for designers to donate materials and samples to local design students. Taking place each year throughout the United States, Save A Sample! diverts materials from landfills. This year Save A Sample! expands its sustainable mission to Canada.  
"We're going global," said Suzanne Swift, Save A Sample! founder and president of SpecSimple.com, a web portal for design industry information and the home of Virtual Library. "This fall, Canadian designers will have the opportunity to donate their materials to design schools and their students."
Save a Sample! has partnered with Arborite and Wilsonart on this year's expansion. 
"Arborite and Wilsonart are constantly producing fresh collections and sending out new samples," said Teresa Gentile, marketing director at Arborite. "Through Save a Sample!, we are able to ensure that outdated materials go to a good home, exposing design students to these fantastic products as well as reducing waste and unused material."
Save A Sample! Canada 2016 will take place in Montreal, Quebec, and Vancouver. ​Design firm sign up begins in July. 
"Save a Sample! cleverly finds desirable dwellings for our unwanted extra finish samples and makes us happily go through and pack up our library clutter while feeling good about providing inspirational material for the next generation of designers. It's a win-win for all!" said designer Yasaman Hoorazar.
To learn more about Save A Sample!, visit www.SaveASample.org.