Snaidero USA Reopens Its Flagship Los Angeles Showroom
---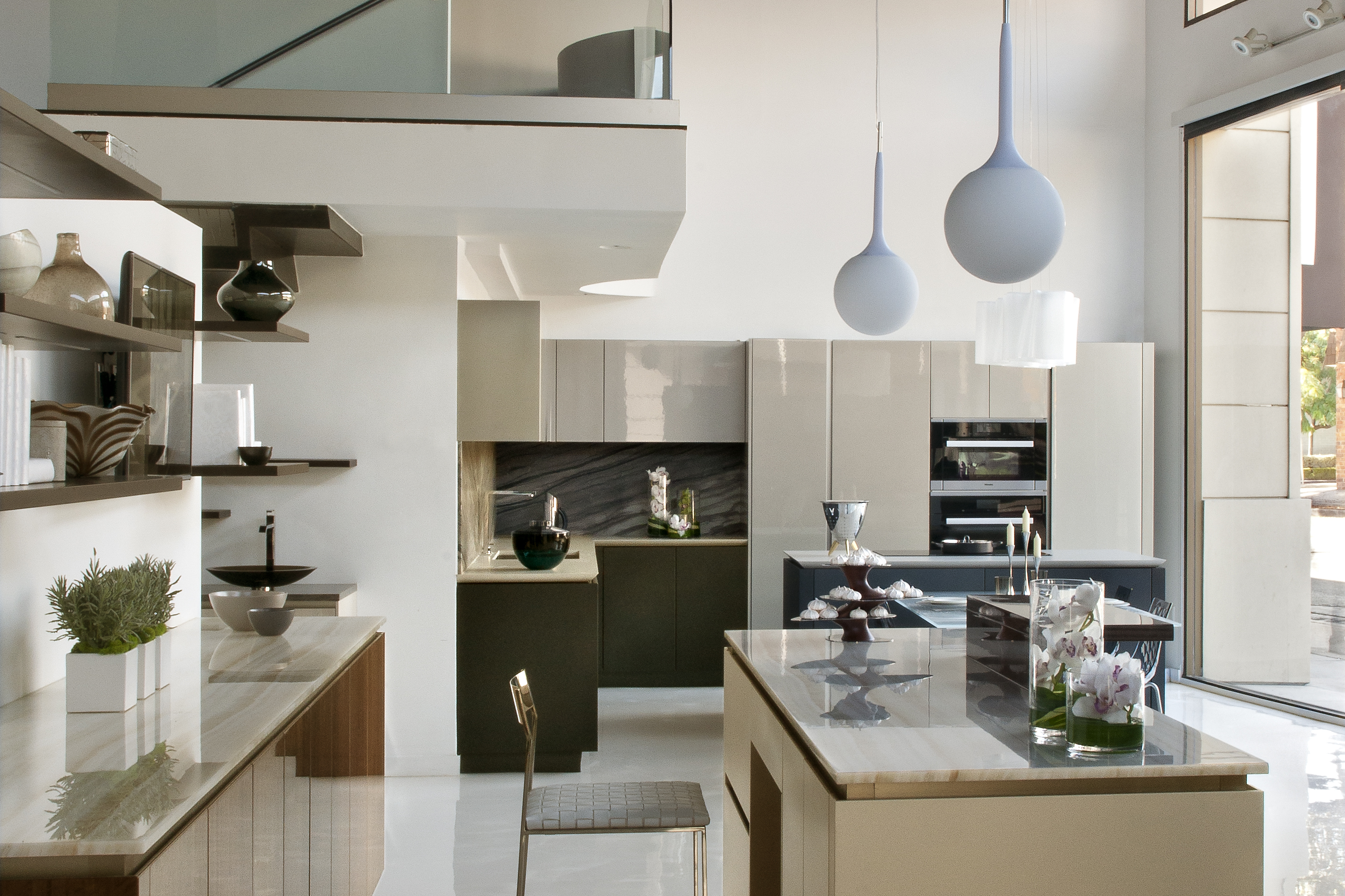 August 28, 2015
Snaidero USA has reopened its flagship Los Angeles showroom located in the West Hollywood Design District. The redesigned showroom features the latest Snaidero product lines including designs from internationally known designers Paolo Pininfarina, Pietro Arosio and Michele Marcon. The showroom features four designs that have never been displayed in Los Angeles including Lux, Code, Orange and the new IDEA.
In all, the showroom houses seven new displays that capture the elegance and sophistication of Made-in-Italy design. One of the most prominent new displays is the Lux design by Pietro Arosio that features innovated architectural lines combined with advanced technical engineering designed to make the kitchen a more functional space.
"I consider a kitchen to be 'smart' when it is able to elegantly interact with the reality for which it has been designed and manufactured. These two qualities are always connected, when we consider that elegance is not just about looks but also about the sobriety, grace and style with which the design is able to adapt to different conditions of use," said Pietro Arosio.
Two of the new displays feature designs by renowned Italian designer Michele Marcon who has a long history of successful product collaborations with Snaidero. The Code and Orange lines exemplify the simplistic elegance that hides the complex design aspects that are typical of Marcon's designs.
"The beauty of Italian design is that it not only elevates art, but it makes art a concept everyone can understand. I don't look at the showroom opening as expending the brand, so much as broadening the appreciation of Italian design," said Dario Snaidero president and CEO of Snaidero USA.