Sub-Zero and Wolf Open Voting for Designers' Choice Award
---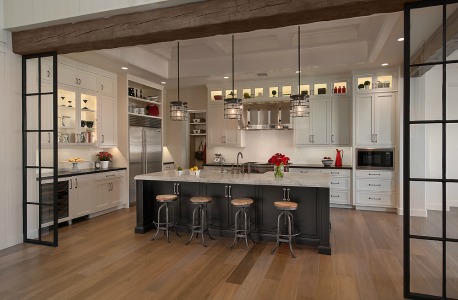 July 2, 2015
The Sub-Zero and Wolf 2013-2014 Kitchen Design Contest has opened voting for the Designers' Choice Award. This will be the fourth time the Kitchen Design Contest has welcomed voting by other design professionals, giving them a say in who will be recognized for excellence by allowing them to vote for who is worthy of receiving the award.
The kitchens that are up for consideration have all been recognized for their excellence by winning one of the 53 Regional Design Awards that were carefully reviewed and hand-selected blindly by a panel of seven esteemed judges, from more than 1,700 designs submitted from 16 countries around the world. For the purposes of selecting the Designers' Choice Award, these regional winning designs are available in an online gallery where designers can view them and ultimately cast a vote for the most deserving kitchen. 
Voting for the award opened July 1, 2015 and runs throughout the month of July. The winner will be announced at the Best of the Best Winners' Summit & Gala in September 2015. 
www.subzero-wolf.com/account/login-designers-choice