The Milk Stand by Design Milk Returns to ICFF 2016
---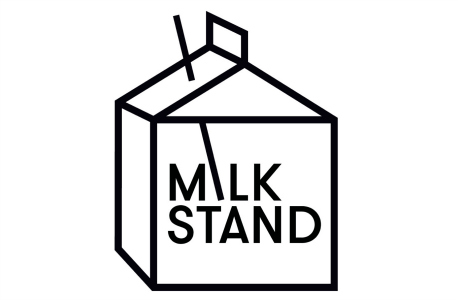 March 23, 2016
ICFF and Design Milk have teamed up again to bring The Milk Stand by Design Milk back to the 28th-annual ICFF, which is scheduled for May 14-17, 2016, at New York City's Jacob K. Javits Convention Center. Designed by BOWER and curated by Jaime Derringer, executive editor of Design Milk, The Milk Stand brings together more than 14 designers and makers from all over the world to show and sell their work, from modern jewelry and watches to wallets to home décor. The space will also play host to several programming events taking place in the pavilion's lounge area.
"It's a great mix of jewelry, art, home decor, textiles, ceramics, and accessories, all available for sale," said Derringer. "Everything for sale will be suitcase-sized."
On Tuesday, May 17, attendees can stop by The Milk Stand at 11 a.m. to enjoy a smoothie brunch Instagram meetup/Tweetup, courtesy of BLANCO, followed by a live, design-themed Twitter chat.
"We are pleased to continue our partnership with Design Milk, who shares our commitment to discovering and elevating emerging design," said Kevin O'Keefe, ICFF Event Director. "The Milk Stand adds to the show floor by bringing fabulous design and engaging programming, enhancing the flavor of NYCxDESIGN Week's centerpiece event."
The 2016 Milk Stand will bring together the following American and Canadian designers and makers, among others:
For Airplantman, Josh Rosen is looking to change the way we look at plants by creating products that allow everyone to create individualized living artwork.
Analog Watch Co.'s gender-neutral, iconic carpenter wood watch collections are handcrafted to remind the wearer of nature, and feature the first-ever soft and flexible wooden strap. 
Base Object's Mark Kelley and Richard Liu have a united passion for industrial design and finely crafted home goods and accessories. Their vision is to marry the precision and modernism typical of modern industrial design techniques with the aesthetic of a traditional, crafted object. 
Founded after one of Kickstarter's earliest successful campaigns, Capsule is an up-and-coming design studio focused on challenging the design of products we use every day. 
Based out of Los Angeles, design artist Krizia Flores began to experiment with concrete pieces to expand her art directive concepts in her product photography. What began as sample product prototype, developed into an interest in concrete design and the creation of the design studio Concrete Geometric. 
Cut by Yumi Endo is a New York City-based product design studio that intersects design + technology to manufacture products ranging from jewelry to home furnishings using both traditional and emerging fabrication methods. 
In addition to the gathering of this group of emerging design studios, The Milk Stand includes Tatty, a temporary tattoo store for design-minded kids and kids-at-heart founded by Tina Roth Einsenberg, where attendees can get tatted up with design-savvy and Design Milk-inspired temporary tattoos.
Additional designers rounding out the pavilion include:
Textile designer Molly Fitzpatrick welcomed a son into her life and home, quickly learning that cozy blankets are part of a happy home. Her sustainable graphic and engaging DittoHouse textile designs are distinguished by innovative color stories. 
KONZUK aspires to create jewelry that is more wearable architecture than simple accessory. Inspired by designer Karen Konzuk's personal observations of architecture and sculpture, its minimal form, unique surface texture, and unorthodox materials each define the modernist aesthetic of KONZUK jewelry. 
South San Francisco design studio Most Modest specializes in craft-inspired technology goods by pulling from a deep interest in behavior, knowledge of new technology and a passion for making things that bring people closer to each other and their physical environments. 
Nell & Mary is a Portland, Oregon-based design studio with a passion for textiles. Their accessories are carefully handcrafted with an eye for playful pattern and fresh color. 
Pigeon Toe Ceramics designer Lisa Jones and her sister, Samantha, take a new perspective on the beauty inherent in every day. 
Revolution Design House is a Portland-based producer of American-made objects that are timeless and simple. 
In New York City, Stereotype Design's Mike Joyce specializes in producing wide-ranging projects for the entertainment industry including album packaging for Iggy Pop and Fall Out Boy, featured work in Rolling Stone and New York Magazine, work on display in the Library of Congress and now, reproducing old show flyers into International Typographic Style posters.