Victoria + Albert Launches International Design Awards
---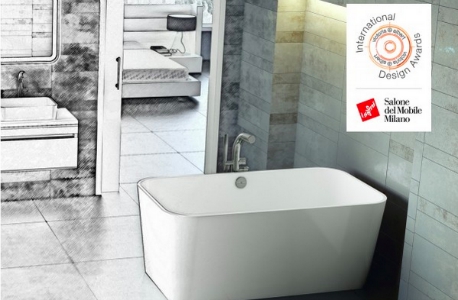 August 21, 2015
Based on the success of its previous Canadian design competition, Victoria + Albert has decided to go international with this years' competition. The brand is looking for designers to create a concept bathroom that captures the spirit of the Victoria + Albert brand in the company's first International Design Awards. The winning designer will receive an all-expense-paid trip to the Salone del Mobile 2016 Trade Fair in Milan, Italy. 
The competition is open to all architects, designers and students, and the entry is free. The only prerequisite is that the design is bathroom space of seven ft. by 10 ft. and achieved using Victoria + Albert's collection of products including bathtubs, basins, faucets and tub fillers. The entry must include a 150-word description, at least two project views including a rendering or sketch, and a floor plan, using the 2D or 3D downloads from the website.
The winning design will be built into the brand's trade show booth at the Salone del Mobile exhibition for all attendees to see. The Salone del Mobile Exhibition will be held April 12-17, 2016 in Milan, Italy. This is an opportunity for the design community and offers immediate exposure for the winner. 
The deadline for entry submission is December 20, 2015. Interested participants should visit www.vandabaths.com/us/americas/victoria-albert-international-design-awards/.