Waterworks and RH Join Forces
---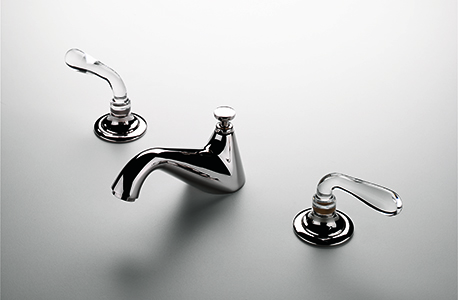 April 13, 2016
Waterworks, founded in 1978 by Barbara and Robert Sallick and led by CEO Peter Sallick since 1993, announced it has chosen to join forces with RH. This union will create the first fully integrated luxury home platform in the world, offering a complete collection for every room of the home – in every channel – to both design professionals and consumers. 
Peter Sallick and Ralph Bennett, president, will continue to lead the Waterworks brand independently along with the rest of the leadership team from their headquarters in Danbury, Conn.
"We enter this new partnership with a great sense of excitement and pride," said Sallick. "We have come to know RH, led by its chairman and CEO, Gary Friedman, as a special company with both the scale to make a difference and the high touch and creative leadership to see the world at a personal level. We've admired RH for their unique partnerships with designers and artisans from around the globe, their ability to reimagine the retail experience through the adaptive reuse of historic and architecturally iconic buildings and for the passion and innovation they bring to our market."
The transaction is valued at approximately $117 million, which is subject to changes in working capital and other adjustments, and will be funded from RH's existing cash balances. Subject to customary closing conditions, the transaction is expected to close during the second quarter of fiscal 2016, and until that time the two businesses will continue to operate as separate entities.