Whirlpool Corporation Offers Insights on Millennial Homebuyers
---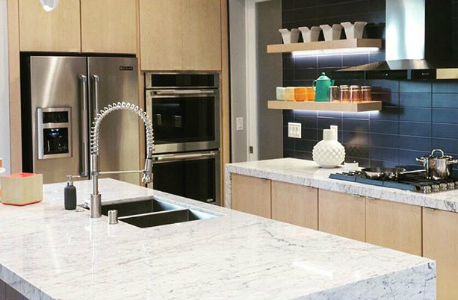 January 28, 2016
When Whirlpool Corporation showcased some of its most innovative products at the International Builders Show this month, the company provided builders with exclusive insights into the vital role millennials play in the home building market.
"By arming builders with the powerful insights they need to sell to the largest growing demographic and by designing purposeful appliances that meet the needs of the consumer, Whirlpool Corporation continues to be a strong appliance partner for builders," said Bob Bergeth, general manager of Contract Builder Sales at Whirlpool Corporation.
Millennials will make up 35 percent of homebuyers in 2016, and their purchase habits have given them trendsetter status for many of the top kitchen and laundry appliances. To help the company understand the young professional age group in terms of motivations and barriers to a home purchase and the importance of specific household design elements, Whirlpool Corporation partnered with TRI Pointe Group, Metrostudy, Hanley Wood and Ketchum Global Research & Analytics (KGRA) on a study as part of the Builder TRI Responsive Home project.
Key findings showed that outdoor space is the top "must-have" feature followed by an open kitchen. Customization is very appealing to the majority of millennials; on average, they will spend one-fifth of their home-buying budget on customizations suited to their needs. The majority of millennial homebuyers are willing to renovate and they plan to spend 22 percent of their total budget on renovations. 
The data was brought to life at this year's show with the actualization of the Responsive Home project: a Contemporary Farmhouse and Contemporary Transitional home, located in the Inspirada master planned community in Henderson, Nev. Based on detailed market research, the two homes incorporate the design and features most desirable to the millennial demographic. Built by the TRI Pointe Group's Pardee Homes unit, designed by architecture firm Bassenian Lagoni with Design Director Bobby Berk, the Responsive Home is equipped with the latest products from Whirlpool Corporation brands. Highlights included the Jenn-Air Connected 30-in. Double Wall Oven with V2 Vertical Dual-Fan Convection System, a Jenn-Air TriFecta Dishwasher and Whirlpool HybridCare Heat Pump Dryer.  
The Whirlpool Corporation Global Consumer Design centers study the cultures, behaviors and needs of consumers of all ages around the world, and have learned the various ways millennials have sparked changes in the appliance market. These consumers are bringing an optimism that influences design and leads to a willingness to take chances, creating the need for additional options and demand for an experience through their appliances, such as with new colors.
"We know there is a strong demand for an open concept in homes, which includes integration with appliances beyond the kitchen," said Pat Schiavone, vice president, Global Consumer Design. "Home floor plans have changed, and Whirlpool Corporation helps builders adjust to the open concept with new design options and appliances that adjust to the environment."