Wolf Appliance Teams Up to Help Families "Reclaim the Kitchen"
---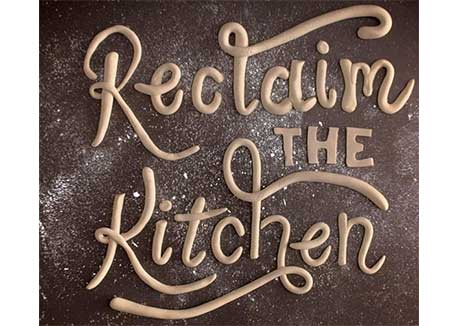 February 25, 2015
Wolf Appliance has launched its Reclaim the Kitchen initiative. Author and chef Kathleen Flinn is teaming up with Wolf to help motivate families to put down the remote, avoid takeout and cook at home more often by providing them with simple tools to get started.
"America is in the middle of a cooking crisis," said Flinn. "Cooking has evolved into something of a spectator sport. Someone once confessed to me that they eat Tuna Helper while watching Gordon Ramsey. I want to help teach the world to cook and to foster a sense of confidence throughout the process. Through my partnership with Wolf, we will give families the tools to help them reclaim their kitchens."
In 1900, 98 percent of meals were enjoyed in the home. Currently, that number is now less than 50 percent. Americans also spend less money at the grocery store now than in any other time in history – and 31 minutes a day cooking. 

Wolf has outlined three simple steps to help Reclaim the Kitchen.

Plan your meals. Find a meal-planning app or a website that fits the family's needs, and incorporate it into day-to-day planning.

Celebrate the goodness of food. Buying and preparing fresh food can make even the simplest meal absolutely delicious.

Cook together

. Set aside "screens-off" time, and spend time with one another while helping out in the kitchen.

A video spearheading the Reclaim the Kitchen program visually expresses the sharp decline in family cooking at home. The accompanying website, ReclaimTheKitchen.com, arms people with inspiration, tips and resources, including some of the most popular Wolf recipes and a library of useful links tailored for home chefs of all skill levels.