Wolf Home Products Unveils New Logo
---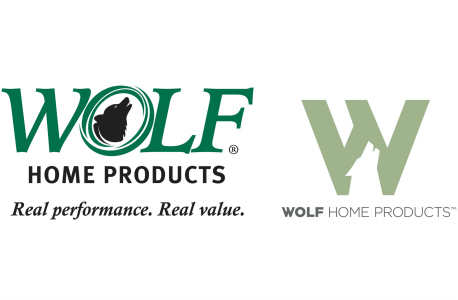 May 13, 2016
Wolf Home Products spent the past several years transforming itself into a platform for growth and innovation. Now, it has a new look to match. Recently unveiled, Wolf's new logo is part of a wide-ranging rebranding effort that will amplify the company's strengths in the marketplace as it refreshes its most visible representation.  
The company's new logo features a clean design, a dominant "W" and its signature "howling wolf" silhouette — a symbol that dually represents Wolf's independent streak and its commitment to independent building materials dealers. Wolf Home Products currently delivers Wolf-branded lines and other cabinetry and building materials to more than 4,000 dealers. 
Wolf President and CEO Craig Danielson said the new logo captures the company's innovation and forward-looking spirit.  The rebranding will also continue to boost Wolf's profile among contractors and homeowners, who have fueled the company's recent growth.  
"Wolf has successfully established itself as a leading supplier of American-made products available through independent dealers. Our Wolf-branded product lines have enabled us to rapidly expand our geographical footprint," Danielson said. "This is the ideal time to introduce a new look-and-feel that represents the spirit of a company on the move." 
The rebranding effort is the company's first in years, and the most extensive in decades, for a company with roots that stretch back to 1843. In the coming months, the rebranding effort will extend to Wolf product packaging, sales materials, a new company website, displays and more. The company currently delivers a wide range of Wolf-branded lines, including decking, railing, kitchen cabinets, vanity tops, trim and moulding.