WoodTrac Welcomes New Partnership with Cut to Size
---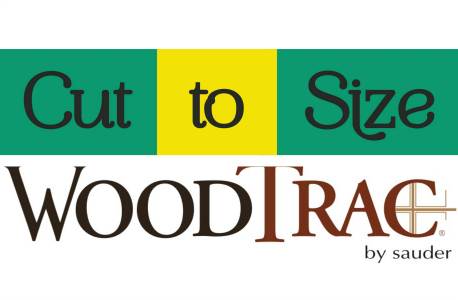 June 6, 2016
WoodTrac by Sauder, a manufacturer of closet systems and wood drop ceilings, recently partnered with custom storage building company Cut to Size to provide storage systems for clients with varying budgets.
Prior to working with WoodTrac, Cut to Size designed and crafted all of its own products, which proved to be costly for clients due to the labor and time investment. When the two companies met, Cut to Size co-owners Sue Ruiz and husband Giovanni Gentile were looking for alternative solutions to their products that still provided a custom look at storage products in an effort to cater to lower budgets. 
"We have had some clients walk out the door because our custom high-end cabinetry was not within their price range," said Ruiz. After meeting at the International Builders' Show (IBS), there was an immediate alignment of Cut to Size's needs, WoodTrac's product and both companies' working styles. The ready-to-assemble cabinets included the necessary pieces and hardware, which made it a functional alternative for Cut to Size.
"The ease and speed of installation along with the variety of sizes, finishes and design options allows Cut to Size to provide a custom, high-end storage appearance from a durable product at a competitive price point to a wider range of clientele," explained Jonathan Zublena, director of sales and marketing for WoodTrac. "Those are some of our strongest selling points as a supplier to builders and remodelers."
WoodTrac serves as a business partner rather than a supplier, according to Ruiz. 
"With WoodTrac, we send the blueprints with the requested cabinets and desired finish, and then they provide the design layout and estimate, ready to be shown to the customer," he said.