Zucchetti. Kos Wins Two ADI Compasso d'Oro Awards
---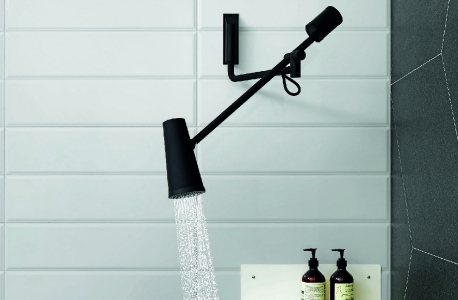 June 21, 2016
Zucchetti. Kos Group recently earned double honors for the Closer showerhead by Diego Grandi and the Wazebo mini-wellness shower pavilion by Ludovica+Roberto Palomba. Both products have both been awarded the Honorable Mention award in the Design for Living category of the 2016 Compasso d'Oro prize by ADI, the Italian Association for Industrial Design. 
Established in 1954, the ADI Compasso d'Oro Award is the oldest global award in the field of industrial design. The award recognizes products that stand out for their originality, their typological and functional innovation, the production processes they adopt, the materials they use and the aesthetic synthesis they achieve.
"We are extremely pleased and proud to have received the 2016 Compasso d'Oro Honorable Mention for Closer and Wazebo," said Elena Zucchetti, CEO, Zucchetti. Kos. "Our special thanks goes to the designers Diego Grandi and Ludovica+Roberto Palomba, who managed to understand and interpret our world in the best way possible."  Zucchetti. Kos had previously been honored with an ADI Compasso d'Oro Award in 2011 for LAB03 and a Compasso d'Oro Honourable Mentions for Spin in 2001, Faraway in 2011 and Morphing in 2014.
The Wazebo shower pavilion had previously been recognized with the Design Plus Award and the Good Design Award in 2015. The shower enclosure has a structure that its designers describe as lightweight, independent and extremely open to the outside space. The multiple award-winning Closer showerhead by Diego Grandi was inspired by the archetype of the lamp with an adjustable extendable arm. Closer has three joints that make possible large multidirectional arcs of movement, enabling multiple dynamic spatial configurations that translate into various ways for the user to direct the flow of water. It has won numerous international prizes including the recent IDEAT CHINA Future Award 2016 and the NYCxDesign Award.