34 Technologically and Energy-Efficient Winners
---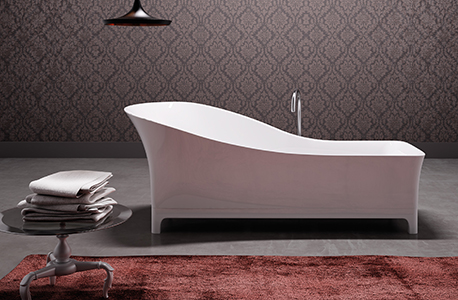 March 23, 2015
ISH, the world's biggest exhibition for the combination of water and energy, is known for showcasing some of the best in the bathroom experience, building services, energy, air conditioning technology and renewable energy. Taking place this past week in Frankfurt, Germany, more than 2,400 exhibitors met at Messe Frankfurt's Exhibition Centre to launch their latest products, technologies and solutions.
View a gallery of winning products here.
Design Plus, a competition organized by Messe Frankfurt, awards prizes to pioneering products submitted by ISH exhibitors that unite innovative design with sustainability. To win, the products must look to the future and combine innovative design with sustainability. Key criteria include not just the overall concept and quality of the design but also the innovative content of the product entries and their technical and ecological aspects.
About 180 entries were received from 20 countries, and the jury of experts selected 34 products across two areas: the combination of efficient heat and air-conditioning technology with renewable energies and bathroom design and sanitation technology. In the latter area, increasing importance is given to space-saving systems and the issue or accessibility.
"The bathroom is becoming more and more a place of relaxation and renewal, a place where bodily hygiene has for a long time ceased to be the only concern," said explains Lutz Dietzold, managing director of the German Design Council. "The bathroom is becoming another living space to enjoy and along with this, of course, goes a growing need for comfort and convenience. This is where accessibility also plays an ever more important role. Space is often very limited, particularly in a bathroom, and this sets architects significant challenges. Manufacturers' response to this need is to offer intelligent solutions that not only give designers more freedom to plan the optimum use of the available space, but also meet the highest aesthetic demands."