Breaking Tradition
---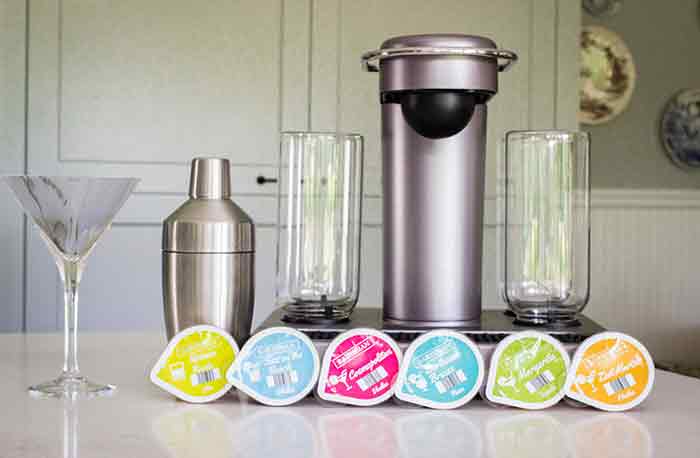 October 17, 2016
Technology and tradition rarely go hand-in-hand, but that's how the smart kitchen industry is approaching today's cook. Even though every other aspect of our lives has become digitalized, most consumers are weary of bringing tech into the realm of a family recipe. However, the Smart Kitchen Summit, which took place October 5-6, in Seattle, showed that the kitchen is not far off from joining the e-connected world – starting with apps.
"If we end up needing to launch six apps to prepare dinner with our various smart gadgets, that will be a fail," said Kevin Brown, CEO of smart kitchen company Innit, at an interview with the Smart Kitchen Summit about his connected product. "We envision a much different workflow, centered around consumers and the food itself, where the different stages are seamlessly orchestrated using the features of each device in the kitchen."
View a gallery of products at the Smart Kitchen Summit here.
An App Beginning
Consumers today, especially millennials, are both passionate about food and used to sharing – as indicated through the prominence of social media outlets. This comes through with recipe apps, such as SideChef, AllRecipes and Tasty. People consume a large amount of content – and everyone likes food – so these types of apps are growing in popularity.
"There is almost a gaming aspect to food," said Kevin Yu, founder of SideChef. "So many people go through a recipe online and have a shared experience. Whole subcultures can be created."
Inventions and recently launched appliances (see the gallery for examples) nearly all connect to a smartphone device. Whether by notifying a user that food is done, monitoring the inside of an oven or even checking for allergens in a meal, apps are definitely going to be part of the smart kitchen.
Persuading the Consumer
Actual appliances are further down the line when it comes to entering the future kitchen. Take the oven – it is not only rooted in tradition, but it is not easily replaceable. The best way to entice consumers to buy a smart oven is with perks like software updates and service calls similar to the way a smartphone works. In theory, this would mean that an oven could update itself, similar to a smartphone update.
Companies like Anova, a precision cooking company, are also working to convince consumers that technology can make professional recipes simple for the home cook. With new types of kitchen tech, anyone can hypothetically cook sous vide (a French method of slow cooking meat) or make a top-notch martini. However, changing someone's eating and cooking habits are difficult at best, and these companies are still working on convincing users that a better lifestyle is now on the market.
For now, the first commercialized tech items coming to the kitchen will probably be countertop appliances. Including everything from scales to sous vide devices, the appliances are less risky investments than the heavier-duty appliances.  These fun and handy devices, which range from cider makers to smart countertop ovens, are key to bringing the connected refrigerator and oven into the kitchen. Thanks to technology like these inventions, soon enough we will all be cooking like the pros.