Choose Fresh
---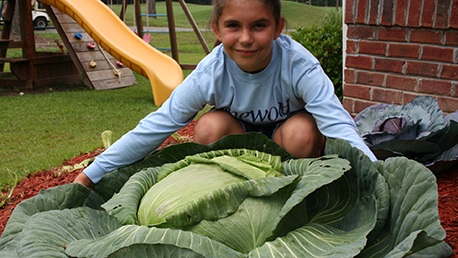 May 6, 2016
                                   Katie Stagliano of Katie's Krops

Sub-Zero has announced a new initiative, Fresh Food Matters. The initiative highlights how fresh food touches on matters of both health and family life, economics, culture and the environment. Sub-Zero's goal with this initiative is to empower people to think fresh when it comes to the food they buy and the food they eat.
Sub-Zero enlisted the help of 13 notable individuals to share their perspectives on why fresh food matters through inspiring videos found on FreshFoodMatters.com. Each Fresh Food Matters short film features someone with a passion for food, from eating to growing, feeding to preserving, or in many cases, all of the above. In addition to videos, visitors will find helpful fresh food storage tips and seasonal produce guides.


KBB spoke with Brian Jones, director of marketing for Sub-Zero, to find out more.
Why do you think keeping food fresher longer is so important in today's culture?

Jones: Food waste is a big issue for many individuals and families today. With busier and busier schedules, a greater focus on budgeting and less time to spend shopping, it's important to get the most out of the food you buy. Fresh produce is the biggest victim of food waste but the most important item on your shopping list. By providing tips about how to keep food fresher longer, we can help cut down on frequent trips to the grocery store, unnecessary spending and ultimately help people enjoy fresh food more often.


Harvest Haven Garden
What do you hope will be impacted because of your initiative?
Jones: Sub-Zero created Fresh Food Matters because we believe in the importance of freshness and are a leader in food preservation. We understand the challenges people face when it comes to incorporating fresh food into their lives. We created Fresh Food Matters to help as many people as we can understand that choosing fresh food actually does matter. Sub-Zero's goal is to inspire and encourage people to "think fresh" when it comes to their food and make steps, big or small, to incorporate more fresh food into their daily lives.

Sub-Zero has also partnered with Katie Stagliano, another Fresh Food Matters ambassador, who at nine years old learned the impact that fresh food can have on those who don't have access to it. Stagliano grew a 40-pound cabbage for a school project and donated it to a local soup kitchen, where it helped feed 275 guests. That experience inspired her to start the nonprofit organization Katie's Krops, a network of 100 youth-run gardens in 35 states. For every use of the hashtag #FreshFoodMatters on Facebook, Twitter and Instagram from April to July 2016, Sub-Zero will donate $5 to Katie's Krops, up to $25,000.

Talk about Sub-Zero's partnership with Katie's Krops and why this nonprofit was chosen by the company.
Jones: We were so moved by the story of the founder Katie Stagliano and the impact that her youth-based gardens have made across the country, we wanted to promote and propel her success. We hope to bring visibility to her organization, showcase the incredible work being done by kids across the country and help in her mission by funding up to 25 more gardens next year, all with the help of those who join the conversation and share the hashtag #FreshFoodMatters.