Dyslexia and Design
---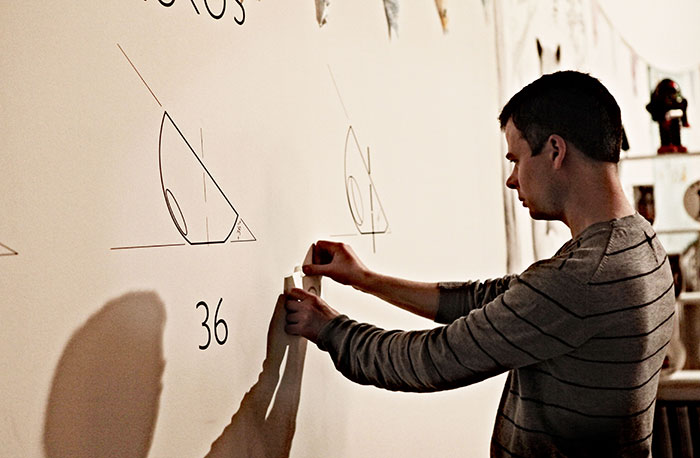 September 9, 2016
Dyslexic Design Founder Jim Rokos
Taking place September 22-25, designjunction will play host to the inaugural Dyslexic Design, an exhibition that explores the link between dyslexia and creative industries. The project, in support of the British Dyslexic Association, will celebrate dyslexic designers' work over five days during the London Design Festival.
The Dyslexic Design exhibition, curated by one of the U.K.'s leading designers, Jim Rokos, will challenge perceptions of dyslexia by accentuating the positive effects of living with it and its close association with design. The goal of the project is to remove the stigma sometimes associated with it.
KBB spoke with Deborah Spencer, the founder of designjunction, to find out more.
Knot Lamp by London-based designer Vitamin
KBB: Why was it important to include an exhibition like Dyslexic Design at designjunction?
DS: This is a subject matter very close to my heart. I grew up with dyslexia, and at the time, I couldn't understand why people at my school were miles ahead of me academically. I naturally gravitate toward the arts; it was a subject matter I was good at without any restrictions on my creative ability. Dyslexia led me down the path of art and design, and in some respects it has defined me as a person. When I was approached by Jim Rokos to host an exhibition on Dyslexic Design, I immediately said yes.
No. 1 Pendant by Helston, U.K.-based designer Tom Raffield
KBB: What are some of the works that will be showcased at the exhibition?
DS: The exhibition curated, organized and driven by Jim aims to explore the connection between dyslexia and the creative industries. It looks at the positive effects as well as the challenges that people face working with a learning difference.
The exhibition's main goal is to remove the stigma of dyslexia and reveal it as a gift. It will look at how dyslexia affects a person's lateral and visual thinking. Visitors to the show will see a mixture of the designers' latest as well as specially created work for the exhibition.
Egg Decanter by London-based designer Sebastian Bergne
KBB: How do you believe dyslexia affects design?
DS: For dyslexic designers such as Sebastian Bergne and Kristjana S. Williams, dyslexia has enhanced rather than limited their creativity. I believe that dyslexia is not a disability – it is an alternative brain structure, which alters where aptitudes lie.
More than 10 leading designers from multiple design disciplines, including products, fashion, illustrations, home décor and fine art – all of whom are dyslexic – will showcase their work in a temporary curated exhibition at the show. Confirmed designers include: Sebastian Bergne, Terence Woodgate, Kristjana S. Williams, Tom Raffield, Tina Crawford, Rohan Chhabra, Vitamin and Jim Rokos.